Read time:

1:30min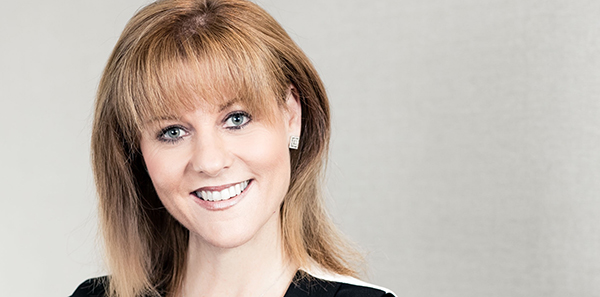 Robyn Weinberg
______________________________
By Ashleigh McMillan
Journalist
Boutique practice group Bailey Nelson will bring optometrists into the fold for new practices set up under a partnership model.
Optometrists can buy into a Bailey Nelson store under a joint venture system, with a 'significant capital contribution' required from partners. Partner optometrists will receive a salary for optometric services, in addition to profits from their store in proportion to the capital initially contributed.
In consultation with Bailey Nelson, partners will pick a location, design and equipment for their new store. Bailey Nelson will manage back-end functions and administration. Potential partners will need to complete a program about the background of Bailey Nelson and undergo leadership training before being accepted as a partner.
Robyn Weinberg has joined Bailey Nelson as Eyecare Director. She says the company wants to leverage the clinical expertise and business acumen of optometrists for its unique supply chain and product.
'We'll be looking for a different sort of optometrist, one who has a commercial mind and someone who really wants to partner with us in order to go to the next level,' she said.
'We feel that it's important that we identify clear and amazing pathways for optometrists who understand that with a brand that is expanding and growing rapidly, so too do opportunities. So succession planning and developing our talent will be very important to the way we lead our optometrists.'
Bailey Nelson is also developing a mentoring program for new graduates in practice, to foster up and coming talent.
Return to industry
Ms Weinberg began her role as Eyecare Director of Bailey Nelson in May 2017, after a year in the Westpac Equilibrium Leadership Program, seconded on health-care projects. She was previously the director of Eyecare and Community at Luxottica Australia.
She says her sabbatical from optometry was a year of professional and personal growth, reinforcing her commitment to the optical industry.
'It's allowed me to take that time to think and to return to the industry feeling refreshed with a new vision and a reignited passion to contribute. I was able to solidify my thought processes and realise that my passion does lie in eye care, and that optometry is really part of my DNA.
'It was also a wonderful opportunity to expand my commercial acumen and learn about things in the industry that I would not have otherwise had exposure to, including digital technology, payment platforms and profit margins.
'In some ways it's a stark contrast because it feels like I've come home, being in the optical industry. There's so much that feels familiar and comfortable, and then on the other hand, it all feels very new and there's a lot to get my head around,' she said.
'Bailey Nelson is very different from any brand that I've come from previously, because it's fast-paced and agile. While it's youth-centric and has the perception in the industry that it's aimed purely at the millennials, one of the things that has been quite surprising for me is just how far the reach is expanding.
'There are so many mature customers who still want to look trendy and have a youthful, quality fashion product at an affordable price,' she said.
Bailey Nelson is developing a corporate and social responsibility program, with work undertaken to collaborate with others in this area.
'From a company point of view, we need to make sure that we have a sense of pride and purpose and meaning for our employees,' Ms Weinberg said.
'For me, it's always been about operating to the highest clinical standards. It would come as no surprise to know that I'm very passionate about technology and having the right equipment to aid and assist our optometrists to be the best they can clinically and professionally.
'It feels really fabulous to be back in the industry and contributing to better it, and exciting to see where our new direction takes Bailey Nelson,' she said. 
Filed in category:
Uncategorised