Read time:

1:30min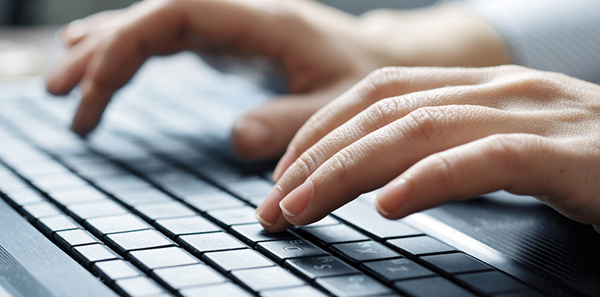 By Kirsty Machon
Journalist
You may not have given much thought to how your computer use affects the quality of your interaction with your patients. British researchers suggest that there might be compelling reasons not to type as you go during consultations with patients.
A report published in JAMA of an observational study of health practitioners working with patients with chronic disease has suggested that in health interactions with a high level of computer keyboard and screen use, the patients were less likely to be satisfied with the health experience.
For clinicians with a high level of computer use, the authors suggested that 'rapport building' remarks during the consultation were often seen as inauthentic, and that multi-taskers who type in symptoms as the patient reports them might be missing openings for more meaningful communication with their patients about their health.
Interestingly, clinicians who spent the most time typing or looking at a computer screen were also more likely to frame their advice to the patients in negative terms.
The patients in the study were a group with chronic illness, some of whom were likely to have had generally lower health literacy due to factors like education or language barriers.
They were asked to describe the amount of time a doctor spent typing and looking at a screen, non-interactive pauses and the amount of eye contact, and to assess the quality of the practitioner's communication, such as positive statements made, laughter, negative criticism or disagreement.
The higher the proportion of computer use, the less likely the patient was to rate the quality of the consultation as excellent.
The study found the process of typing into the record might be more likely to trigger disagreement, with the doctors correcting or clarifying misunderstandings rather than focusing on the patient's understanding.
Next time you are tempted to tap and scroll your way through a consultation, consider these tips for best practice communication.
During the first minutes of the consultation, talk to your patient without typing into the computer.
Read the patient's history record before they come in so that you don't need to keep referring back to the screen when you're talking to the patient.
Position your computer screen so that you don't have your back to the patient as you type.
If you have an important health message for your patient and you want to make sure they understand it, stop typing, look directly at them and allow them to ask questions.
Filed in category:
Uncategorised