Read time:

1:30min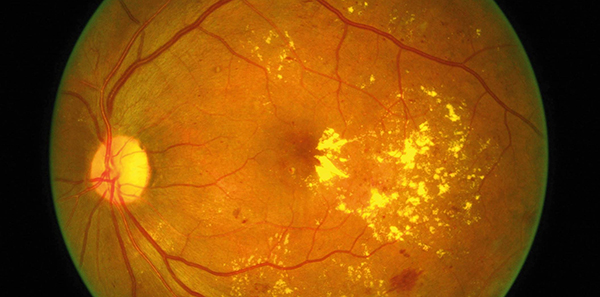 The Pharmaceutical Benefits Advisory Committee has recommended Pharmaceutical Benefits Scheme listing for ranibizumab (Lucentis) for the treatment of diabetic macular oedema and retinal vein occlusion.
If the government approves the recommendation, it would mean PBS listing for Lucentis would extend from age-related macular degeneration to DME and RVO.
Lucentis, classified as an anti-VEGF drug, is PBS-listed as an authority required ophthalmology prescription for treatment of subfoval choroidal neovascularisation due to AMD.
Last June, the PBAC rejected a submission from Novartis to list the treatment for DME.
In July this year, the PBAC recommended authority required listing for treatment of patients with visual impairment due to DME who meet certain criteria, and for those with visual impairment due to macular oedema secondary to RVO, both branch retinal vein occlusion and central retinal vein occlusion, who meet certain criteria.
Following PBAC approval, the Department of Health needs to accept the recommendations before ranibizumab can be extended to DME and RVO through the PBS.
Macular Disease Foundation Australia welcomed the PBAC's positive recommendations for listing and said it was critical that patients had access to registered treatments that in numerous, large, randomised controlled trials had been shown to save sight and in many cases, regain vision already lost.
CEO of the foundation, Julie Heraghty, said that for more than 18 months the foundation had been advocating strongly for access and affordability for registered treatment for those serious macular diseases that could lead to vision loss and blindness.
'Given the extended time it has taken for the PBAC recommendation, the foundation is calling on the Federal Government to ensure that access to this sight-saving treatment is not held up by red tape,' Ms Heraghty said. 'The treatment for DME and RVO needs to be fast-tracked for Cabinet approval and quickly made available for patients.'
Ranibizumab was registered by the Therapeutic Goods Administration on 5 August 2011 for the treatment of visual impairment due to DME, and on 30 November 2011 for the treatment of visual impairment due to macular oedema secondary to RVO.
It has been PBS-listed for the treatment of wet AMD since August 2007.
Ranibizumab is also indicated for the treatment of visual impairment due to choroidal neovascularisation secondary to pathologic myopia.
Items for consideration at the November PBAC meeting include requests for a new authority required listing for ocriplasmin (Jetrea) for the treatment of vitreomacular traction in patients who meet certain criteria and a new restricted benefit listing for taptiqom (Tafluprost and Timolol) fixed-dose combination for the treatment of elevated intraocular pressure.
Changes to listings have been requested for aflibercept (Eylea) for authority required listing for the treatment of DME and central RVO and that ranibizumab pre-filled syringe and vial presentations be flagged.
Now in a syringe, too
A pre-filled syringe specifically designed for intravitreal injection is the first to be listed on the Pharmaceutical Benefits Scheme for the treatment of wet age-related macular degeneration.
Lucentis must be administered by ophthalmologists experienced in intravitreal injections.
The recommended dose for treatment of wet AMD is 0.5 mg (0.05 ml) or 0.3 mg (0.03 ml) as a single injection given monthly.
The pre-filled syringe is single-use only and can deliver only a dose of 0.5 mg (0.05 ml) due to a fixed-dose mark. The single-use vial must be used when a dose of 0.3 mg (0.03 ml) is required.
Two locally initiated phase IV studies have started to answer questions posed by the medical retina community.
The FLUID trial will compare treatment regimens using ranibizumab in wet AMD patients, while the RIVAL trial will investigate the development of new geographic atrophy in patients with wet AMD, comparing treatment with ranibizumab and aflibercept.
Filed in category:
Uncategorised