Read time:

1:30min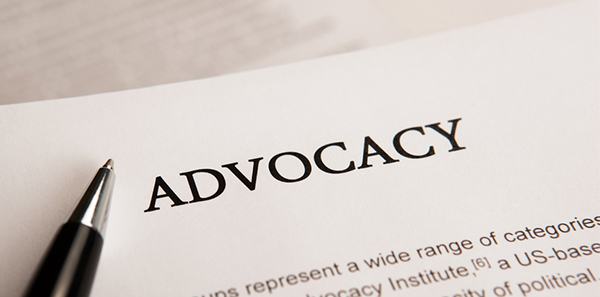 By Christopher Poulter
Policy and advocacy advisor
Petition
The 'Stop the cuts to Medicare for optometry' petition has been launched as part of the next phase of Optometry Australia's 'Eye Care for All' campaign.
The petition calls for a reversal of the five per cent cut to all scheduled optometry items, and reinstatement of annual indexation of the optometric MBS.
We are asking all members to actively get involved by downloading the petition from the Optometry Australia website and promoting the petition to patients.
The petition, which must contain original hard copy signatures, will be tabled in parliament in October.
Visit www.optometry.org.au/national-petition-for-fairer-medicare-rebates.aspx for more information.
NRHA Conference
As part of raising awareness of optometry's role in the wider health arena, Optometry Australia had a strong presence at the National Rural Health Alliance conference.
Our exhibitor booth promoted the role of optometry in improving the eye health needs of those in regional and remote communities.
There was excellent engagement and discussion with delegates representing different health professions, and it was also an opportunity to further promote our recent eye health heat mapping work.
Check our Twitter and Facebook posts for photos.
Indigenous advocacy
We received correspondence from the Federal Health Minister Sussan Ley, acknowledging receipt of our joint budget submission with the National Aboriginal Community Controlled Organisation, which calls for Australian Government support to improve access to prescription spectacles for Indigenous Australians.
In her correspondence, Ms Ley advised that the Department of Health will be contacting state and territory affiliates to discuss this issue.
Optometry Australia will also be following up this directive with the Department of Health.
NPHC Partnership
Genevieve Quilty represented Optometry Australia at a face-to-face meeting of the National Primary Health Care Partnership, which was held in Canberra on 10 June.
The meeting was also attended by Ms Ley, as part of the minister's consultation and engagement with the broader health-care sector, with particular emphasis on primary health care.
OBCC
A meeting of the Optometric Benefits Consultative Committee was held on 15 June. Key issues for discussion included Optometry Australia's proposal to amend item 10905 to also cover referrals from medical doctors.
The detail surrounding the new corneal foreign body item and tele-health item, as announced in the recent Federal Budget, was also discussed as well as the current reviews of the Medicare schedule, primary health care and Medicare Australia compliance.
NRAS review
Optometry Australia will be represented at a meeting of all health professions on 9 July to discuss the consolidation of the nine low-risk professions' boards into one super board.
Optometry Australia is opposed to this recommendation and has been working hard to ensure all health ministers understand our profession's objections to this proposal.
Practice standards
The third edition of Practice Standards has been approved by the Optometry Australia national board.
These standards can be used by optometrists and optometric practices for self-audit for purposes of safety and quality in the delivery of patient care.
The standards cover areas such as the physical presentation of the practice, appointment availability, and matters relating to staff, instrumentation, hygiene, occupational health and safety, records, practice services and communication.
Statements
Two position statements have been approved by the national board: 'Contact Lens Standard of Professional Practice' and 'Provision of an Adult Primary Eye Health and Vision Examination.'
These statements aim to raise awareness among a broad range of stakeholders of the scope of an adult optometric eye examination and standard contact lens fitting.
Submissions
We provided a submission in response to the national consultation on a proposed National Diabetes Strategy, and a written response to the final report of the recent consultation on competition policy and regulation in Australia.
An Optometry Australia submission on the government's new e-health proposals was submitted in June. Optometry Australia submissions are accessible through our website under the 'Advocacy' tab.
Filed in category:
Uncategorised