Read time:

1:30min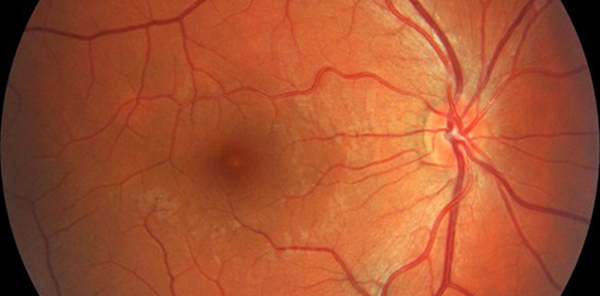 Popper maculopathy
______________________________
By Helen Carter
Journalist
Poppers link to retinal problems
A British study has documented 12 cases of vision problems in men after they inhaled 'poppers', recreational drugs used for their psychoactive and sexual arousal effects, which have been linked to retinal problems.
Poppers' chemical composition was changed in 2006 after the previous key chemical, isobutyl nitrite, was found to cause cancer but researchers found the new ingredient, isopropyl nitrite, is harmful to the fovea.
Researchers found the link after 12 men, all within hours or days of inhaling poppers, presented to an eye hospital in England between 2013 and 2016 with similar symptoms including impaired central vision such as blurriness and scotoma.
They said retinal damage often resolved after ceasing use but symptoms could be prolonged and visual effects of chronic use were unknown.
In 2015, Sydney retinal specialist Dr Michael Chilov told Super Sunday that ophthalmologists in Australia were seeing an increase in cases of temporary and permanent macula damage caused by recreational drug use of alkyl nitrite compounds or poppers, which are popular in gay and clubbing communities.
Mucin may protection against infection
Deposits of the protein mucin on the eye surface may have a protective effect in the long term against inflammation and infection in patients who wear extended-wear contact lenses.
A study in 219 people found that nearly three-quarters of wearers developed tiny deposits of mucin on the eye and 19 per cent developed corneal infiltrates.
Follow-up during one year of wear found that those who developed mucin deposits were less likely to have problems.
Bees' vision better than we thought
Honey bees have much sharper eyesight than previously known, according to University of Adelaide research.
While working at Adelaide Medical School, Dr Elisa Rigosi from Lund University Sweden, gave western honey bees 'eye tests' to determine how good their eyesight was and their visual acuity.
She found that their eyesight is 30 per cent better than was previously recorded and said the work may be important in designing robot vision.
Roadmap for healthy economy
A CSIRO blueprint reveals how medical technologies and pharmaceuticals could add $18 billion to the Australian economy and 28,000 jobs in the next eight years.
The Medical Technologies and Pharmaceuticals Roadmap sets out a path for how Australia could become a big player by concentrating on four key sectors. They are smart devices, implants and bionics; accelerated pharmaceutical development; manufacturing high-value pharmaceuticals; and diagnostics and informatics products and services.
Retinal image without eye-drops
US researchers have developed an inexpensive, portable camera that can photograph the retina without the need for pupil-dilating eye-drops.
The non-mydriatic fundus camera, which is currently just a prototype, is based on the Raspberry Pi 2 computer which is designed to teach children how to build and program computers.
The ophthalmology professor and retina surgeon who designed the camera describe it and provide a shopping list of parts, instructions for assembly and the code needed to program the camera.
Filed in category:
Uncategorised