Read time:

1:30min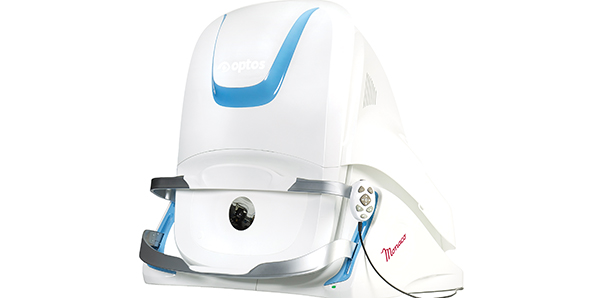 Simon Browning, UK Optometrist
___________________________________
By Rosanne Michie
The first ultra-widefield retinal imaging system with optical coherence tomography – the Optos Monaco – has been unveiled.
According to the company, Monaco will "revolutionise the way eye care professionals examine the eye".
The compact two-in-one model is designed to improve practice efficiency and generate increased clinical data.
Optos Australia Managing Director Jason Martone said the Monaco was a unique imaging system which enhances retinal issue detection.
"Monaco gives eye care professionals and patients peace of mind, knowing that pathologies can be identified, even in the far periphery, and that potentially sight-threatening conditions can be discovered and treated early, while comfortable for both patient and eye care professionals," Mr Martone said.
The device produces a 200° single-capture optomap image in less than half a second and provides cross-sectional 40° OCT views of retinal structures, he said.
Optomap images and OCT scans are also correlated for an in-depth pathology exam, meaning practitioners can perform a comprehensive examination that tests for ocular disease and potential retinal issues.
UK optometrist Mr Simon Browning recently started using the Monaco device and said it had allowed greater analysis of retinal health and increased diagnostic capability.
"Having two systems in one instrument has greatly sped up the flow through the clinic session." Mr Browning said.
______________________________
Filed in category:
Patient care & management
,
Practice equipment
,
Workplace
Tagged as:
Practice equipment