Read time:

1:30min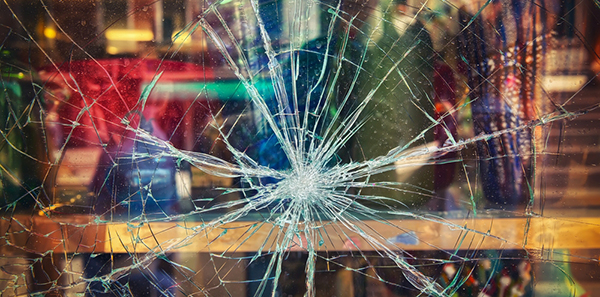 By Helen Carter
Journalist
Burglars stole sunglasses worth at least $16,000, cash, a laptop and other items from two optometry practices in South Australia this month.
South Australia Police alerted Optometry Australia to the thefts and requested that its members be reminded to enforce their security, saying this might be a start of targets on optometry practices.
Detective Senior Sergeant First Class Lloyd Sanderson is Metropolitan Operations Service Intelligence Co-ordinator with South Australia Police.
'We rarely see optometrists targeted and to have two in a short time-frame is significant and we treat them as an indicator that the thieves might be changing target preference,' he told Australian Optometry.
Practice manager at Adelaide Eye Care in Blackwood, Jo Redmond, said 56 pairs of sunglasses worth about $11,000 retail were stolen from the practice on 8 January.
A security alarm was activated and the burglar gained entry by levering open the aluminium frame front door. Brands including Calvin Klein, Convertibles, Morrissey, Nautica, Oroton and Prego were removed from stands.
'It was a painful inconvenience but there was no other damage and we were able to continue practising as usual the next day,' Ms Redmond said.
She said that following the break-in, bolts had been installed on doors at the practice. Ms Redmond said sunglasses had also been stolen from Adelaide Eye Care's Westbourne Park practice mid last year.
Second burglary
Optometrist Ian Wynn, owner of Inn Wynn Optometry in Strathalbyn said that the next day, 9 January, 89 pairs of sunglasses with a cost price of $5,675, a $1500 laptop, hand magnifiers, discarded spectacle cases, music CDs, $100 cash and two donation tins for Optometry Giving Sight and Guide Dogs were stolen from his practice.
It was the second time Mr Wynn had been burgled in seven months. Sixty-four pairs of sunglasses were stolen in a June robbery last year and the door damaged.
This time the thief was more malicious, he said, and used a screwdriver to jemmy and kick open the front door.
'The door was dead-bolted following the previous robbery with two padlocks but the thief broke the locks and ransacked the place this time,' Mr Wynn said.
'I called Guild Insurance and it responded quickly. The damaged door was replaced and I was back to normal practice that day after cancelling two appointments in the morning to clean up. Guild was also very good after last year's break-in.'
He is installing a back to base security system as he has been advised that thieves can deactivate an in-house system.
'I have my consulting room deadlocked because you pay a lot for your equipment,' Mr Wynn said.
'A colleague who has also experienced break-ins puts his sunglasses out of sight every lock-up and while that is an inconvenience it may be an option for some.'
The practice is in a small town and Mr Wynn was woken at 6:45 am by a phone call from a patient walking past the shop, who had seen the damage. The practice is next to a café and the café owner also texted to alert him.
Good insurance cover
The thefts serve as a reminder to practices to ensure they have appropriate security and insurance coverage.
Guild Insurance client partner manager Leigh Harper said that in 2016, Guild received 10 claims in South Australia from optometry practices including nine that were burglaries and one malicious damage claim.
Guild had also received claims from Victoria and NSW last year after thefts at optometry practices.
Mr Harper said it was worth paying for effective insurance coverage, rather than going for less expensive options for the sake of saving $100 or $200, to ensure proper coverage and speedy response and repair.
'Guild Insurance, the endorsed insurance provider of Optometry Australia, operates under a non-intermediated model and deals directly with practice owners. Guild prides itself on being able to settle claims quickly with minimal disruption to the optometrist owner's business,' he said.
'It's not just stolen goods but damage which needs to be fixed quickly so you can get back to practising. Most of these burglaries are smash and grabs so doors, glass and interiors are often damaged.'
READ MORE
Business insurance: because a lot can happen 
Filed in category:
Workplace