Read time:

1:30min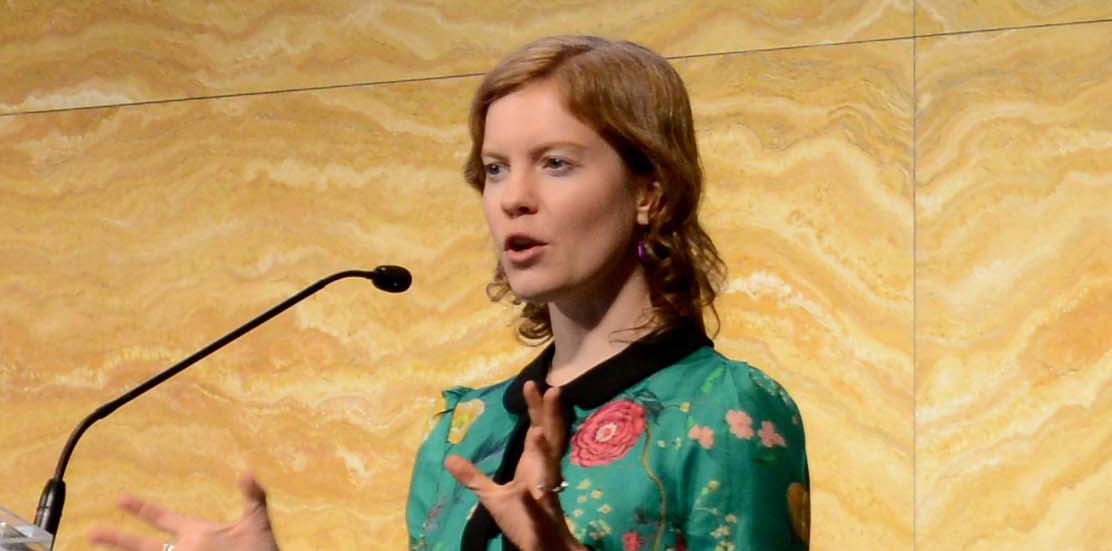 Kate Gifford
______________________________
By Rhiannon Riches
Assistant Editor
National president lectures in Hong Kong
Optometry Australia's national president Kate Gifford was a key speaker at the BCLA Asia Conference this week.
The conference, titled 'Correction for the Future', was held in Hong Kong on 13-14 September and was held by the BCLA and the Hong Kong Cornea and Contact Lens Society.
Ms Gifford presented two lectures: 'Putting myopia control into practice', which was sponsored by CooperVision, and 'A clinical approach to dry eye'. She is a Fellow of the BCLA.
For the first time in its history, the British Contact Lens Association held its conference outside the United Kingdom.
Ordering PBS stationery easier 
Health professionals who are eligible prescribers can now email order forms for Pharmaceutical Benefits Scheme (PBS) stationery to the Department of Human Services.
Prescribers are required to complete a stationery order form and email it with their prescriber number in the subject line to PBS.Stationery.orders@humanservices.gov.au.
The department will send prescribers a dispatch notice and reference number to track their order. PBS stationery will be delivered to the prescribers registered address; a Post Office Box address is preferred.
The department is still accepting order forms sent by post.
OPSM launches style ads
OPSM has launched a new brand campaign that reflects the style of everyday people.
It emphasises that: 'Glasses do more than correct your vision; they help express your individual style and self.'
The advertisement spotlights Australians with an innate sense of style, married to a voice-over by philosopher, author and social activist Dr Cornel West.
The Style is Why 60-second television commercial is being run nationally on broadcast, online and social media platforms.
Student Careers Market 
Optometry NSW/ACT is inviting employers to participate in the Final Year Student Careers Market, will be held on 26 September at the Novotel City Central Hotel in Sydney.
Employers looking to recruit a new graduate optometrist for 2017 can email Nicole Smart at nicole@oaansw.com.au or call 02 9712 2199.
Zika in tears
Zika virus can live in eyes, according to researchers who have identified genetic material from the virus in tears of mice.
The researchers found that the tears of infected mice contained RNA from the virus but not live, infectious virus, when tested 28 days after infection.
The finding raises the possibility that people could acquire Zika infection through contact with tears from infected people, they said in the study published in Cell Reports.
Co-author Professor Michael Diamond from Washington University School of Medicine said in a media release that the finding helps explain why some Zika patients develop uveitis and suggests contact with infected eyes may play a role in spreading the disease.
Humira for uveitis
A drug used for arthritis and Crohn's disease is also effective for treating uveitis and is an alternative to corticosteroids, a new study shows.
The study in 217 adults with active, non-infectious intermediate or posterior uveitis, or panuveitis, found that adalimumab (Humira) was associated with a lower risk of uveitic flare or visual impairment than placebo.
Average time to treatment failure was 24 weeks in adalimumab patients compared with 13 weeks in the placebo group.
In July the US Food and Drug Administration approved adalimumab for treatment of three types of non-infectious uveitis that pose the greatest threat to vision loss.
Lead author in the study, published in the New England Journal of Medicine, Duke University ophthalmologist Glenn Jaffe, said many uveitis patients had unwanted side-effects when taking steroids long-term and adalimumab targeted a protein thought to promote inflammation.
Contact lens delivers medication
A contact lens that delivers medication gradually to the eye could improve outcomes for patients with glaucoma requiring eye-drop treatment, a study in monkeys has suggested.
The study, published in Ophthalmology, showed that in monkeys with induced glaucoma in one eye, the contact lens, which places a drug polymer film to deliver medication gradually to the eye, is at least as effective as and possibly more effective than daily latanoprost eye-drops.
Massachusetts Eye and Ear Infirmary ophthalmologist Joseph Ciolino said, in a media release, that the lower dose contact lens delivered the same amount of pressure reduction as latanoprost eye-drops and a higher dose lens had better pressure reduction.
Glycaemic control and blindness
Tight glycaemic control in type 2 diabetes has no impact on important microvascular outcomes including blindness, according to a review published in Circulation, Cardiovascular Quality and Outcomes.
Mayo Clinic researchers found that maintenance of haemoglobin A1c value lower than seven per cent had no statistically significant impact on important microvascular outcomes including blindness.
They examined journal articles and clinical practice diabetes guidelines from 2006 to 2015 to analyse statements on tight glycaemic control in preventing diabetic complications and compared them with evidence in the past two decades on the effect of this control and important microvascular and macrovascular outcomes.
They suggested in a media release that the consensus for tight glycaemic control be examined and glycaemic moderation may advance diabetes care.
Grant for corneal observership in Asia
Applications are open for the third round of the Asia Cornea Society – Santen Asia Educational Grant.
The grant provides funding support to young, aspiring corneal clinicians or corneal clinician scientists for corneal observership at top ophthalmic institutions in Asia.
Applications close on 15 November.
Visit www.asiacorneasociety.org for more information.
New CEOs lead rural and mental health organisations
Dr Peggy Brown has been appointed CEO of the National Mental Health Commission, replacing David Butt who will be taking up the role of CEO of the National Rural Health Alliance in October.
Both appointments were announced on 11 September.
Minister for Health Sussan Ley said Mr Butt, who had served as CEO of the commission since January 2014, had been outstanding in guiding it through a review of mental health programs and services.
Dr Brown had served on the Expert Reference Group which advised Ms Ley on the government's response to the review. She is currently chief psychiatrist with the Northern Territory Department of Health, and a former Director-General of ACT Health.
Filed in category:
Uncategorised