Read time:

1:30min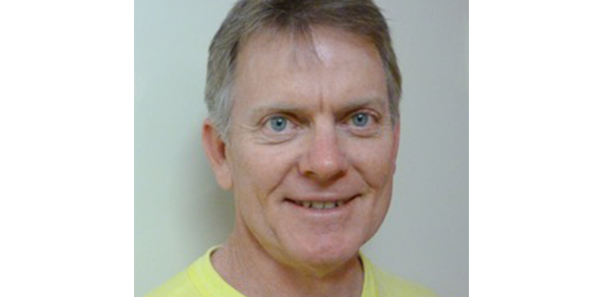 Michael Doyle of Bassendean Optical in Perth
______________________________
By Kirsty Machon
Journalist
Perth optometrist Michael Doyle has learned in the past year that practices need to be smart and realistic about developing sustainable business models, to ensure they can weather the challenges to traditional models of income.
Mr Doyle's primary practice is in Bassendean, a suburb about 12 kilometres from the Perth CBD. It has a changing demographic, with many young families moving in to the area, and a patient base with a significant number of children and people older than 60 years: two groups that can have increased needs for primary eye care.
Until 1 January 2015, Mr Doyle's practice policy was to bulk-bill all patients. Unable to support that model, he has introduced private billing for some patients but continues to bulk-bill his pensioners and concession card holders.
He has found that as a result, the overall number of patients seen is slightly down on previous years, but the practice has not lost people as a result of the billing changes. 'We explain up front what the fee structure is and people are comfortable with that,' he said.
One interesting adaptation in the practice has been the need to ensure comprehensive eye care needs are met overall although the availability of the comprehensive rebate has been reduced for some patients.
'Often, our older patients may have a chronic condition, and be used to and comfortable with an appointment cycle similar to general medicine,' he said. 'They want that extra care.'
Mr Doyle says an important part of individual patient care planning is ensuring these needs are met under the appropriate available billing options and structures.
If a patient needs to come back in six months for follow up, the optometrist may be able to conduct different tests at different visits so that over time, they are still able to track any changes to the patient's eye health.
He notes that many practices face not only the reduction in Medicare income but also shifting consumer behaviour in a competitive retail market.
'If you're an independent practice, the more savvy your business model is, the clearer the survival strategy,' he said. His own practice model has shifted slightly, to increase income from services to counteract a slightly decreased income from sales, which Mr Doyle believes will be a common experience among independent practices.
He says it will be increasingly difficult to sustain service-based models if the erosion of income from Medicare continues, so there is a need for a sustainable mix.
He believes this will have an even greater effect on practices close to high-competition locations like shopping centres, which may be highly sensitive to retail change. Good business planning is essential and that means being realistic, and understanding how to meet the needs of your patients and community.
Mr Doyle's practice participated in the Optometry Australia Eye Care for All campaign by making the petition available in his practice. Patients were motivated to express their concerns. The petition attracted 18,000 signatures nationally, and was tabled in the House of Representatives Federation Chamber by Victorian MP Anna Burke on 19 October.
Filed in category:
Uncategorised