Read time:

1:30min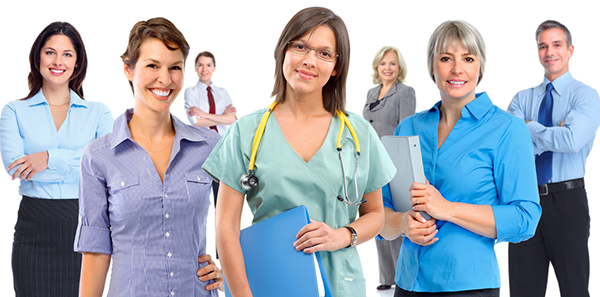 By Rhiannon Riches
Assistant Editor
Forging professional partnerships to help other primary care practitioners understand the role and scope of optometrists is gaining momentum.
Optometry Australia is continuing to implement a strategic Professional Partnerships campaign to help practitioners who interact with patients provide timely referrals to optometrists for eye care.
Simon Hanna is national clinical policy adviser for Optometry Australia and closely involved in building inter-professional partnerships.
Among the organisations Optometry Australia has worked with is the Diabetes Educators Association.
'We developed CPD resources for diabetes educators to help them understand the eye health risks from diabetes, the need for regular monitoring of eye health and the role of the optometrist,' Mr Hanna said.
'We have also provided a series of workshops for pharmacists focusing on common eye presentations and when to refer.'
Optometry Australia's expertise and education on eye health care is in demand among primary health professions for its CPD value.
The Pharmacy Guild of Australia approached Optometry Australia to develop CPD content on dry eye for pharmacists and an agreement was reached. Sponsored by Alcon, the dry eye CPD will be delivered on the Guild Pharmacy Academy's myCPD online platform for pharmacists.
Sue Bond, head of Guild Pharmacy Academy, said the health condition dry eye was identified as a CPD topic as it provided an opportunity for pharmacists and optometrists to work together to help patients find better health solutions.
'Pharmacy is one of the most accessible health providers, as is optometry, and our sector is committed to both working with other health professionals and working with patients to ensure they resolve their health concerns and improve their health conditions,' she said.
'The Guild's myCPD site is available free of charge to Guild members, employee pharmacists and pharmacy assistants. The Guild believes that making educational opportunities available to the entire community pharmacy sector is important to ensure that our workforce has the most current skills and knowledge to use when assisting patients.'
Optometry Australia will also be presenting at the Australian Primary Health Care Nurses Association (APNA) national conference in Melbourne on 5 May 2016. APNA supports primary health care nurses working in general practice, community health, schools and other community settings.
In April last year, Optometry Australia delivered four workshops at the Pharmaceutical Society of Australia's Victorian Division conference.
Mr Hanna will be speaking at the APNA national conference and is part of the team developing the dry eye CPD for the Guild Pharmacy Academy.
'This work with the Pharmacy Guild is part of our larger Professional Partnerships campaign, in line with similar work we've done with the Australian Diabetes Educators Association, the Pharmaceutical Society of Australia, and APNA,' he said.
Optometry Australia is also increasing its focus on supporting awareness amongst GPs of the role and scope of optometrists. Mr Hanna will speak at a conference hosted by the Royal Australian College of General Practitioners in September 2016.
'We are working with other allied health and primary health care professionals to focus on providing better patient outcomes though collaboration and learning. We've engaged with various organisations in different formats, including editorials, workshops, developing content for e-learning modules, to address preventative eye health across health professions and encourage better referral pathways to optometrists where clinically indicated,' Mr Hanna said.
Optometry Australia's state organisations are also working with other health professionals. Optometry Queensland/Northern Territory director Drew Sherwin took part in the Australian Pharmacy Professional Conference on the Gold Coast in March. He gave a presentation to the pre-registration pharmacist delegates at the meeting.
Filed in category:
Uncategorised