Read time:

1:30min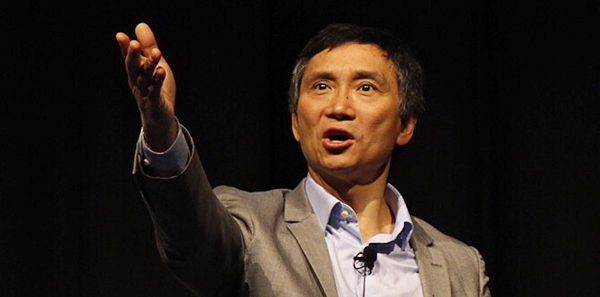 Li Cunxin speaking at the ProVision conference
______________________________
By Kerry I'Anson
National branding and corporate affairs manager
Practice owners must continually evolve the way they do business, engage with their patients, energise their staff, and market and sell their services, according to the panel of speakers at this year's ProVision conference.
The conference, held on 8-10 September in Cairns, was attended by almost 400 delegates. The theme of the conference was Relevance, a topic that ProVision CEO Steven Johnston said was highly significant in an age in which technology and society were changing at a faster pace than many organisations' ability to keep up with them.
'If you are not evolving your offer, how can you stay relevant?' Mr Johnston challenged his audience.
He said that change had to be multidimensional and must embrace all facets of doing business today, from gaining a better understanding of consumers through to creating a positive patient experience that generated loyalty and referral.
A compelling retail environment and an energetic and engaged staff were also important to enhancing reputation among patients and future employees, Mr Johnston said.
The topic of Relevance was elaborated in a series of presentations led by subject matter experts including opening speaker Michael McQueen, a bestselling author and futurist.
Mr McQueen concentrated on disruptive change which is being driven by technology such as driverless cars and 3-D printing, which are likely to replace whole industry sectors; marketplace change brought about by consolidation and growth in competitors and consumer buying behaviour; demographic shifts which are resulting in younger consumers buying experiences rather than material possessions; and through regulatory and legislative change where goal posts move regularly and quickly.
David Chalke, a leading social analyst, said there was a seismic shift taking place in Australian culture. He said that it was an interesting but difficult time for business to try and keep up with this rapid rate of transformation, and concentrated his presentation on the changing consumer with emphasis on the evolution of identify, or 'me', as fundamental to younger generations.
Business coach and author Peter Schmideg stressed that among these changes, practice managers and optometrists needed to apply the principles of emotional intelligence when dealing with patients and staff. Communications expert Georgia Murch also explained the art of having tough but necessary conversations to retain and build trust and outstanding teams.
Entrepreneur and founder of Red Balloon, Naomi Simson, and world-renowned principal dancer, best-selling author and now creative director of Queensland Ballet, Li Cunxin, rounded off the speakers' panel. Both spoke about the very different hardships and challenges that they endured in bringing their dreams to reality.
The conference was supported by a trade show on 9 September.
· Kerry I'Anson attended the ProVision conference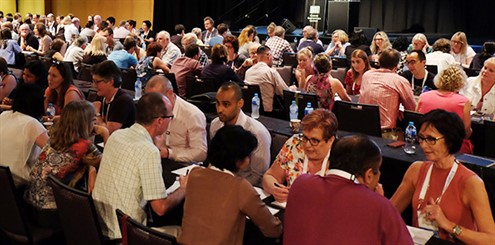 Filed in category:
Uncategorised