Read time:

1:30min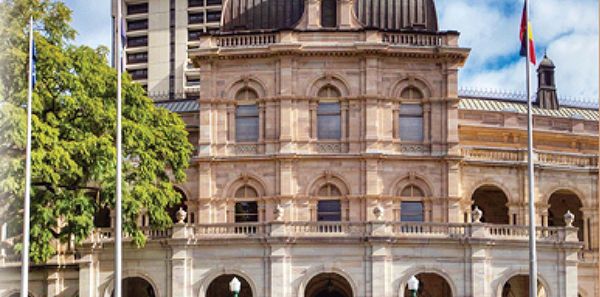 Parliament House, Brisbane
______________________________
By Helen Carter
Journalist
Queensland events 
Optometry Queensland and Northern Territory will run two important events in coming months.
Its Rockhampton Member Hub meeting will be on 11 September at 6.30 pm. To attend, contact Olivia at o.adlard@optometry.org.au. 
The VISIONaries: past, present and future awards evening will be on 18 November at Parliament House. Tickets are available by calling 07 3839 4411.
Save the date for AVC 2018, to be held on 7-8 April 2018 at Brisbane Convention and Exhibition Centre.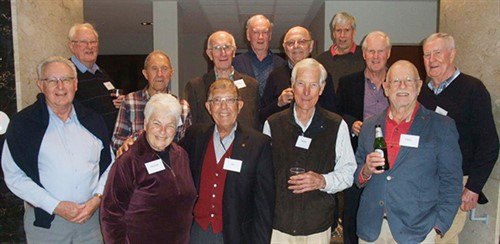 (L-R front) Doug DeCaux, Hannah Wende, Ike Raiter, Walter Pidgeon, Digby Knapp; (middle) Geoff Steer, Les Wende, Murray Louden, Don Ezekiel, Barry Waddingham, Lloyd Owens; (rear) Ian Sim, John Kirkwood   Image: Tony Martella, Optometry Western Australia
Reunion in the west
Former Diploma of Optometry students from the University of Western Australia held their second reunion at the university this week.
Reunion organiser Ian Sim, who graduated with the first Bachelor of Optometry from the University of New South Wales, said there was plenty of chatting about memories and current medical histories at the reunion on 22 August.
Lloyd Owens recalled lectures by Don Noack held at the cafeteria under the library, with just the two of them sitting in the sun. Les Wende, who travelled from Israel for the reunion, had worked for Karl Knapp, an influential optometrist when the national body was forming. Karl's son Digby Knapp, and Geoff Steer who drove five hours from Albany, also attended the reunion. They were joined by Optometry Western Australia CEO Tony Martella.
The four-year course ran at the university from 1947 to 1968. Twelve of the 23 former students attended the first reunion in 2013.
VOTE grants open
The Victorian Optometrists Training and Education (VOTE) Trust grants for 2017-2018 are now open, offering grants of up to $10,000 to advance and foster the practice of optometry through research and education to improve patient outcomes.
The Optometrists Registration Board of Victoria established the trust in 2010 to award annual grants for projects that include postgraduate training and continuing education, undergraduate training and education, and professional improvement.
Online applications close on 11 September 2017 at 5 pm AEST. See information about the trust and guidelines.
Specsavers clinical conference
Specsavers Clinical Conference will return to Melbourne next month, five years after the corporation's inaugural conference was held there.
It will take place at the Melbourne Convention and Exhibition Centre on 2-3 September.
Optometry Australia President Andrew Hogan and CEO Lyn Brodie, and Optometry NSW/ACT CEO Andrew McKinnon will be attending the event.
Optometry Australia will have a stand in the trade area and exhibited at Specsavers Clinical Conference last year.
Market power laws
Federal Parliament has passed amendments to the Competition and Consumer Act 2010 which prohibits the misuse of market power.
The ACCC says the new section will make it illegal for a business with substantial market power to engage in conduct that has the purpose, effect or likely effect of substantially lessening competition in the market in which it has substantial market power or in markets in which it or related businesses supply or are likely to supply or acquire goods or services.
The ACCC plans to publish guidelines about the amendments outlining how it will investigate conduct under the amended law.
Vision loss and poor cognitive function
Visual impairment is significantly associated with lower cognitive function in older adults, an analysis of two studies in 33,000 Americans older than 60 years has found.
Visual impairment measured at distance, near and by self-report was associated with a 1.9- to 2.8-fold higher odds of cognitive dysfunction or dementia after adjustment for confounders. However, the Stanford University researchers said that because results were observational, a causative relationship between visual impairment and cognitive dysfunction could not be established.
Pre-eclampsia increases ROP risk
An American study in 290,000 new-borns has clarified the association of maternal pre-eclampsia with retinopathy of prematurity (ROP.)
Researchers found that pre-eclampsia was associated with a 2.5-fold increased risk of infants developing ROP in the full cohort. In a sub-cohort of pre-term very low birth weight infants younger than 31 weeks gestation and weighing less than 1500 grams, pre-eclampsia was inversely associated with ROP.
Researchers said that although the conflicting associations may reflect true differences, the reduced risk among the very low birth weight cohort may reflect biases from restricting the group to prematurity, because prematurity is an outcome of pre-eclampsia.
Filed in category:
Uncategorised