Read time:

1:30min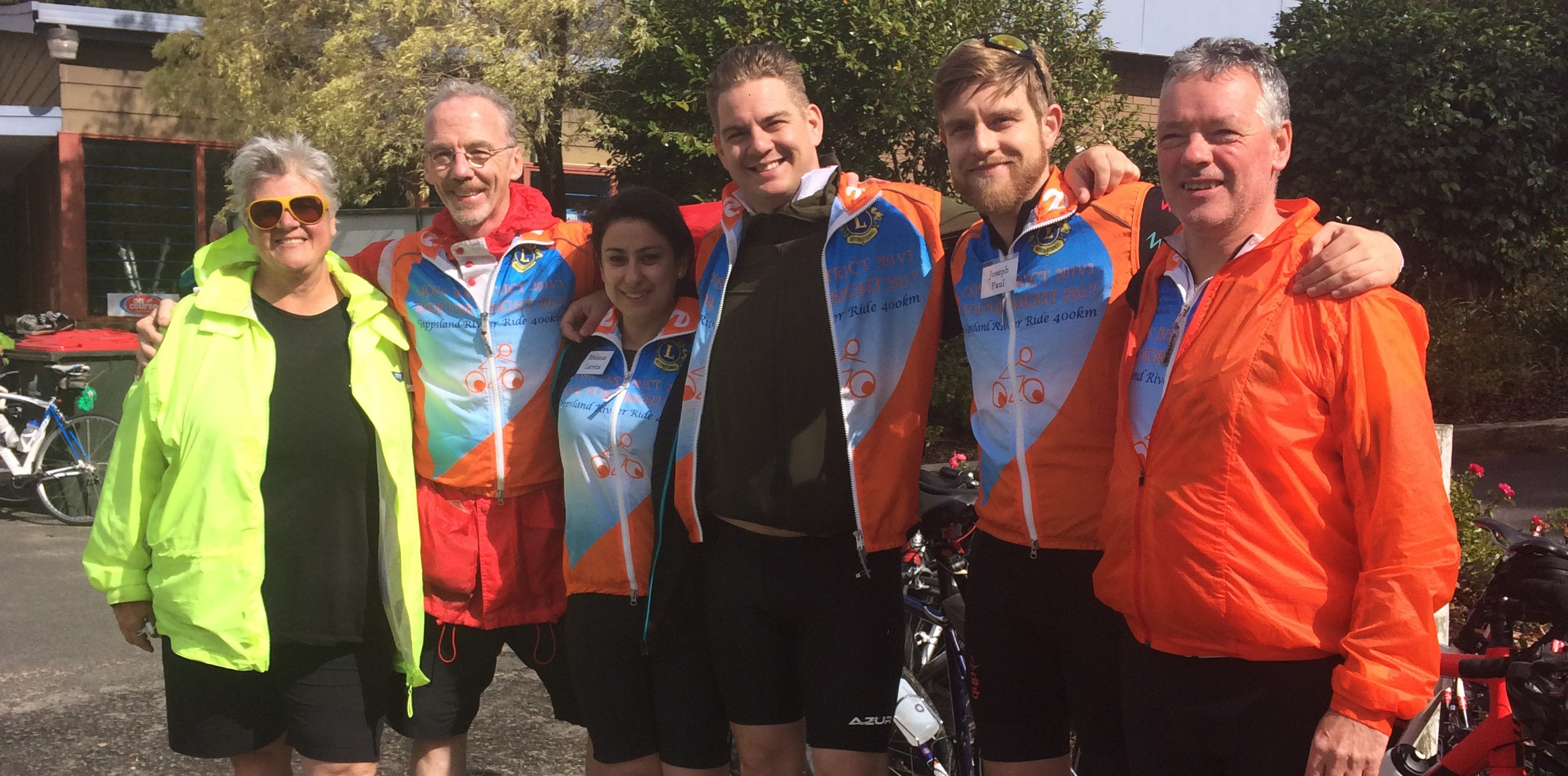 L-R: Melinda Cain, Mark Pearce, Melanie Larizza, Benjamin Nuttall, Dr Joe Paul and Professor Paul Baird. Photo CERA
______________________________
By Rhiannon Riches
Assistant Editor
Six CERA staff members have completed the 400-kilometre 'Lions Ride for Sight' in Gippsland, Victoria, and raised more than $5,000 for vision research.
The 24th annual 'Lions Ride for Sight' took place from 6-9 April. The staff team of six was the largest team the Centre for Eye Research Australia has ever entered in the event.
'For a latte-sipping bike rider from Brunswick, this turned out to be one of the hardest things I have ever done,' Mark Pearce, one of the CERA riders, said.
'I am really glad to have pushed myself for eye research, and really proud of our CERA team and so grateful for the hospitality and kindness shown by the Lion's Club members,' he said.
The challenging 400-kilometre ride through Gippsland raises vital funds for CERA research.
Last year, the Lions ride raised a total of $48,000. This year the target is $60,000, with the final figure expected to be announced in June.
Filed in category:
Uncategorised