Read time:

1:30min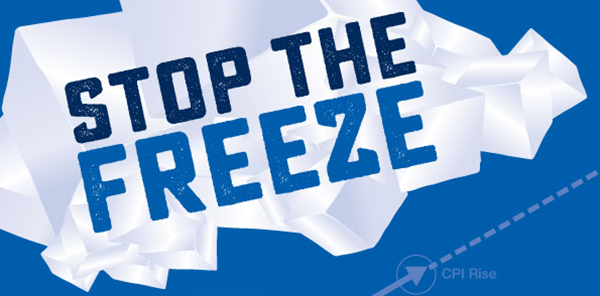 By Ashleigh McMillan
Journalist
National president Andrew Hogan has called on Prime Minister Malcolm Turnbull to scrap the Medicare freeze on optometric services, ahead of the Federal Budget on 9 May.
Optometry Australia has published a media release, reiterating the importance of lifting the Medicare rebate on optometric services to reflect the actual cost of providing eye-health services.
Mr Hogan says it is important for the Australian Government to work with the eye-care sector to reduce the economic burden of vision impairment.
'Year by year we are witnessing rebates falling significantly behind the real cost of providing clinical care,' Mr Hogan said in the media release. 'This must stop now, and we are calling on the government to act in the interests of sustainable eye care and recognise that optometry is a core health service for Australians.
'Many Australians simply can't access the eye care that they need if they are forced to pay an out-of-pocket fee. But the erosion of income is unsustainable for optometrists, and many find no alternative but to pass that cost on to patients.
'Why should Australians be disadvantaged by the policies of our government, and why would the government not want to be working proactively with optometrists to curtail the economic burden of vision impairment which is currently estimated at $1.36 billion a month?' he asked.
Optometry Australia estimates that the Australian Government's investment in primary eye health through Medicare has decreased $103 million since 2015.
Mr Hogan sent a letter to federal Health Minister Greg Hunt on 1 May, requesting that any move to reinstate the indexation of GP primary care services under Medicare also includes primary eye-care services provided by optometry.
In a pre-budget submission to the government in February 2017, Optometry Australia made a number of recommendations in four key areas, with the aim of maintaining vision and eye health for all Australians in the future.
Annual indexation of the MBS consistent with the Consumer Price Index
Biennial comprehensive eye health examinations for all patients aged between 45 and 64 years, as was the case prior to December 2014
Secure triennial funding of the Visiting Optometrists Scheme, which was achieved in March 2017 
A review into the current loading available for domiciliary services provided under Medicare, to reflect the true cost of providing optometry services in residential aged-care facilities and in the home.
Filed in category:
Uncategorised