Read time:

1:30min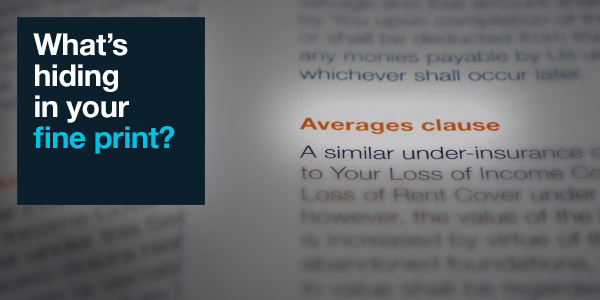 From Guild Insurance,
If you don't read the fine print, you don't know what you're missing. As an optometrist, you understand that sometimes what you don't see is just as important as what you do see.
Being underinsured is more common than you might think. If a worst-case scenario occurs and you need to make a claim, it's fair to expect your insurance will cover any amount up to and including your insured value. Surprisingly, this may not always be the case.
Some insurance policies include an averages clause – a clause that can limit the payout of any claim if you find yourself accidentally underinsured. For many people, it's a surprise to learn that these types of clauses exist. For some, they only find out after it's too late. Understanding your policy now, rather than after a claim is the best way to protect your business, and your livelihood.
With Guild Insurance, you won't have to worry. We offer Reinstatement Plus, so whether you suffer a partial or total loss, you'll have a safety net on top of the amount you're insured for.
Our over 55-year history and 19 years of partnership with Optometry Australia means we deeply understand your needs as a professional optometrist. We proudly provide a range of business insurance packages designed to keep your practice protected no matter what.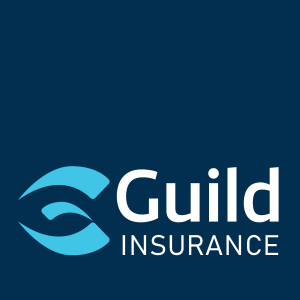 Discover Guild Business Insurance for optometrists and enjoy:
Reinstatement Plus cover which provides a safety net on top of the amount you're insured for
Cover for products and practice contents damaged in transit
Full accidental damage cover for your business property
Cover for loss of income due to an interruption in your business trading, including power outages
Cover if your machinery or electronic equipment breaks down
Pay by the month at no extra cost
24/7 claims support
Don't get stuck with unforeseen costs when you need help most. Get a quote for Guild Optometrist Business Insurance to see how crystal clear complete coverage can be.
Want to find out more? Click below to get started…
For more information, visit our website or call 1800 810 213.
Filed in category:
Member resources
,
Workplace
Tagged as:
Advantage program