Read time:

1:30min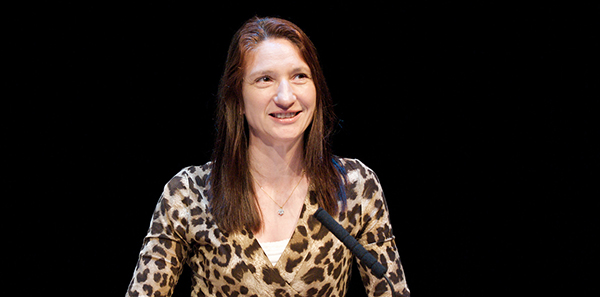 By Patrick Hutchens
Research focuses on identifying and minimising risk factors
Fiona Stapleton, the 2015 British Contact Lens Association Medallist and head of the School of Optometry and Vision Science at the University of New South Wales, delivered the key presentation at this year's BCLA conference, pulling together strands of research conducted over the course of her career.
Before undertaking her extensive research, Professor Stapleton practised optometry in hospitals in the United Kingdom, which sparked a lasting interest in understanding why contact lens wearers develop corneal infections.
'I have had an interest in the epidemiology side: who gets them and what causes them, understanding risk factors, and what we can do to prevent corneal infections,' Professor Stapleton said.
Delving into the microbiological characteristics of corneal infections has also been a focus of Professor Stapleton's work, to discover why contact lens wearers who develop corneal infections host a spectrum of organisms different from those of wearers who remain free of disease.
'My research has focused on why that happens, and what it is about those organisms, and how they interact with the eye and contact lens environment that makes them the most likely causes of infections,' she said.
Another aspect of Professor Stapleton's study has been the examination of the host factors and genetics of individuals who develop corneal infections.
'We're looking at whether there are particular changes in the genes that determine things like immune responses, which make people either more receptive to the condition or more likely to get a more severe manifestation,' she said.
As head of the School of Optometry and Vision Science at UNSW, Professor Stapleton is involved in and supervises a number of research projects in the contact lens field.
Hygiene in contact lens wearers and reducing contamination rates in contact lens storage have been particularly important avenues of contact lens research that have been studied widely in recent years.
Professor Stapleton and her colleagues have been probing the recommendations that practitioners and manufacturers give to patients when they use contact lens storage cases.
'We've been doing a lot of work around what is best practice, how it changes contamination rates and what are some straightforward things that patients can do,' she said.
Professor Stapleton said they were also exploring new anti-microbial technologies that prevent colonisation of storage cases, and bacteria from switching on their virulence factors. These technologies are in various stages of testing and development but include commercially available innovations such as silver cases.
Silver, a widely-used material in the medical field for anti-microbial applications, has been incorporated in polymers for contact lens storage cases in order to kill bacteria sticking to the surface of cases and also in contact lens solutions.
'We've been doing a lot of work in terms of testing those and looking at how best to use those, and there certainly seems to be some very promising results in some of that work,' she said.
Professor Stapleton said contact lenses were an exciting field. 'It's one of the things that gets me up in the morning,' she said.
'I think my research has been about measuring the size of problems, looking at risk factors and then designing things to address those risk factors. I'm excited about all of it because my interest is in reducing the rate of disease and the severity of disease,' she said.
The BCLA conference was held in Liverpool, UK in May.
Filed in category:
Uncategorised