Read time:

1:30min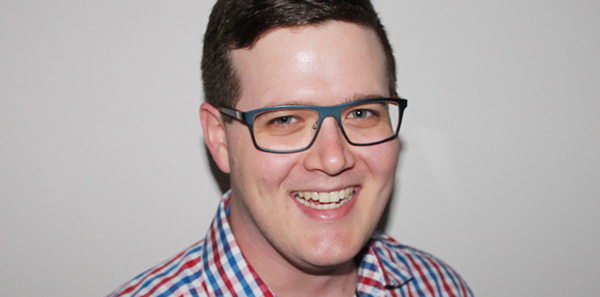 Rohan Hughes
______________________________
By Ashleigh McMillan
Journalist
Optometry Australia will host an Advocacy Summit for 12 early career optometrists at Parliament House in Canberra on 12-13 September.
Two representatives from each state who have been identified as future leaders in eye health will attend sessions on how to advocate at a governmental level for optometry, and why political engagement is essential for the future of the profession.
The early career optometrists representing the sector are Rohan Hughes and Drew Sherwin from Queensland and Northern Territory, Carina Trinh and Wilson Luu from News South Wales and Australian Capital Territory, Jason Tan and Katrina Yap from Victoria, David Hsu and Kiran Sookroo from Western Australia, Tori Halsey and Shazaan Khambiye from Tasmania, and Luke Higgins and Cassandra Haines from South Australia.
The optometrists will join rising stars from ophthalmology, the low vision sector and rehabilitation at the Vision2020 Rising Stars in Eye Health and Vision Care cocktail event, to be held in Mural Hall at Parliament House.
Rohan Hughes, who is the chairman of Early Career Optometrists QLD/NT, will be profiled in a presentation by Vision2020 Australia, along with NSW optometrist Carina Trinh.
Mr Hughes said the advocacy workshop was going to be a useful tool for his continued leadership in eye health.
'Optometry Australia will be giving us some tips and pointers on how to become good advocates in the future, which is personally going to be excellent because I plan to be involved for as long as I can,' he said.
'It'll be good to talk to politicians and get a feel for what they know about optometry and what they know about the eye-care sector, and see if there are any gaps that we can fill for them. I'm also hoping to advocate for changes to the Medicare optometric schedule to ensure patient outcomes are maintained and continue to improve.'
Members of Parliament Tim Wilson, Graham Perrett and Andrew Wilkie will be in attendance at the summit to discuss how early career optometrists can engage with their MPs. A session on how advocacy works behind the scenes will be led by Martin Rocks, a representative from the Indigenous Health section of the federal Department of Health.
Optometry Australia CEO Lyn Brodie will appear on a panel discussing the impacts of advocacy in the sector, joined by former Optometry Australia president and current Vision2020 Australia board member Andrew Harris, Jaki Adams-Barton from the Indigenous Australia program at the Fred Hollows Foundation, and Vision 2020 Australia policy and advocacy adviser Sarah Davies.
The evening event will host 150 other attendees, comprising representatives of eye health sector organisations and the Australian Government, who will discuss workforce development and how to empower young professionals. The event is a partnership between Optometry Australia, Guide Dogs Victoria, the Royal Australian and New Zealand College of Ophthalmologists, and Vision Australia.
The early career optometrists will assemble for an ECO Think Tank on 13 September, to consider the challenges that lay ahead for young practitioners and the sector. This follows the success of last year's ECO meeting at the SA Blue Sky Congress.
Filed in category:
Uncategorised