Read time:

1:30min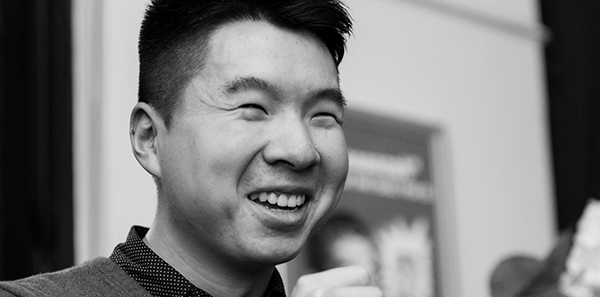 Orrin Huang   Photo: Pannila Photography
______________________________
By Ashleigh McMillan
Journalist
A University of Sydney researcher is calling for participants in a study of the gender composition of the optometry profession.
Orrin Huang is looking for optometrists to interview on his research topic, 'What factors have caused the feminisation of the optometric workforce in Australia?' He is undertaking his Honours degree in Commerce.
Mr Huang says he was initially looking at gender literature before becoming interested in the increasing feminisation of some health occupations.
'Throughout my undergraduate study, I have always been interested in gender as a topic and how it influences and affects our everyday perceptions and actions,' he said.
'Looking further into it, I found that no-one has really looked at optometry, not just in feminisation but also as a case study for many sociological phenomena.
'Even within optometry papers there are mentions of the need for deeper exploration or further examination of phenomena such as feminisation, but no-one has really gone to look at the specific factors causing this for optometry.'
Mr Huang was encouraged to consider the changes in the profession between 1977 and 2016 due to the study 'The Australian optometric workforce 2005' by Horton, Kiely and Chakman. The study notes the proportion of women in optometry had increased from 12.8 per cent in 1977 to 41.3 per cent by 2005.
His study is calling for optometrists from three cohorts: entrants, people who are mid-career with 10 or more years of practice, and those in the later career with 20 or more years of practice. Mr Huang hopes to interview three males and three females from each cohort. 
Participants will be required to attend a single one to two hour interview session. Questions will focus on the factors that influence their decision to be an optometrist.
Optometrists interested in participating can contact Orrin Huang on 0425 201 109 or by email ohua4086@uni.sydney.edu.au.
Filed in category:
Uncategorised