Read time:

1:30min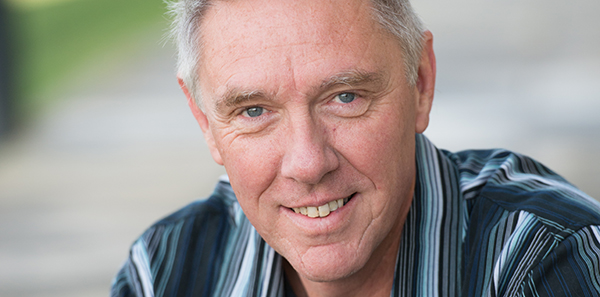 Andrew McKinnon, CEO Optometry NSW/ACT
______________________________
By Ashleigh McMillan
Journalist
The Optometry NSW/ACT conference Super Sunday and the Silmo Sydney trade show will be held in tandem in March 2017.
Super Sunday will be held on 12 March 2017 at the International Convention Centre Sydney, Darling Harbour, immediately following Silmo Sydney on 9-11 March.
Optometry NSW/ACT CEO Andrew McKinnon says Super Sunday will continue in the same format as in previous years, but at a different time of year and in a different venue.
'Silmo is the most recognised brand in international optics fairs and it has a huge reputation all around the world. To have the chance to link our conference with that is an opportunity we simply couldn't pass up,' he said.
'Optometrists are time poor. This means they can get to see Silmo, which will have an enormous attraction for people to just to come and see what Silmo is all about, but then they can tie that in with a day where they can get up to 30 CPD points in one hit.
'It's going to be a symbiotic relationship between the two events. From Silmo's point of view, it will have a successful, well-run event which optometrists will definitely attend because they have to have a set number of CPD points each year.
'For Optometry NSW/ACT, it gives us access to a bigger pool of optometrists for Super Sunday, as people who are curious to see what Silmo is like will also attend our conference.
'Although we are yet to see a floorplan for the International Convention Centre, we are expecting to have a higher attendance than in previous years.
'Both Silmo Sydney and Super Sunday have patrons with a common interest. Combining the trade show with education and CPD points has been successful previously, such as with the Southern Regional Congress in Victoria,' Mr McKinnon said.
Optometry Victoria was consulted about the change because the Southern Regional Congress has been held in March in recent years, although it had previously been held in May for many decades.
The CEO of Optometry Victoria, Pete Haydon, says his organisation fully supports the collaboration of Optometry NSW/ACT and Silmo Sydney.
'We think this is a great partnership. The Optometry Victoria board was more than happy to reschedule SRC to May, both because that has been our conference's traditional date but also because it helps members,' he said.
'One of our priorities is to avoid putting extra CPD into an oversupplied market, and that's exactly what Andrew McKinnon and Optometry NSW/ACT have done here.
'To me this is about making a strong educative offering to members, no matter which state they're from, and doing it when and where it will be most convenient and exciting.
'We'll watch with interest to see how this goes, and we'll offer Andrew any support he needs to help make it a success,' Mr Haydon said.
Event organiser
Super Sunday and Silmo Sydney are working with Expertise Events, which is co-ordinating the linked conference and trade show.
Gary Fitz-Roy, managing director of Expertise Events, told Australian Optometry he was excited about bring together a number of important industry bodies under one roof.
'It's important that the buyers of products are involved in the event more broadly, in that optometrists can see the latest release products and still do what they enjoy in getting their CPD points,' he said.
'It's really about maximising the time and opportunities for practitioners, particularly those from interstate or regional areas, who can now attend just one international-standard weekend.
Mr Fitz-Roy told Australian Optometry that the partnership between Silmo Sydney and Optometry NSW/ACT provided a 'win-win' situation for both parties.
'It's really important that buyers' events such as Silmo Sydney co-operate with events positioned around education like Super Sunday, rather than running in competition with one another,' he said. 'Competition between state organisation conferences and other industry events is simply not beneficial for the wider optometry community.'
Filed in category:
Uncategorised