Read time:

1:30min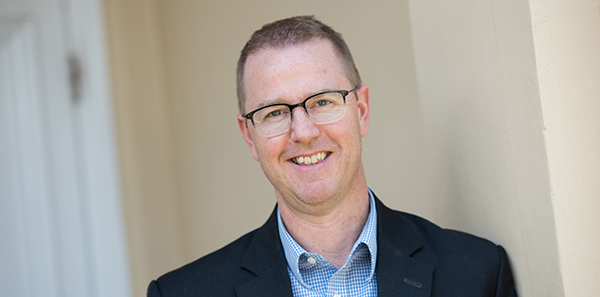 Gavin O' Callaghan
______________________________
By Ashleigh McMillan
Journalist
Optometry South Australia (OSA) is supporting optometrists to obtain therapeutic qualifications by hosting exams for the Australian College of Optometry therapeutics course.
OSA has held invigilator status for the ACO Certificate of Ocular Therapeutics since its inception in 2014. Exams for the course are held at the OSA office in Adelaide, with the potential for optometrists undertaking the course to engage in group study at the office.
OSA CEO Libby Boschen says the free member service is available to optometrists from every state who may find travel to South Australia easier.
'The cost to members of studying interstate, in both time and travel, is significant. By offering this service we at least save them two trips a year to Melbourne.
'Our policy is to promote and support the achievement of therapeutic endorsement.  Having a higher percentage of OSA members with therapeutic endorsement will assist us in our negotiations with government and other stake-holders.
'We take our invigilation duties very seriously to ensure that there can never be any question of the security of exam conditions and the legitimacy of our members' work,' she said.
Norwood-based optometrist Gavin O'Callaghan underwent the ACO therapeutics course in 2015 and completed his exams at the South Australian office. He says the support from OSA was important, because therapeutic endorsement is valuable for all optometrists.
'It meant one less thing to organise as far as the exams went,' he said, 'because you need to have a room with a certain set up and the presence of a supervisor. It saved money too; if you have to ask someone to be an invigilator and hire a room, that's going to be costly.
'In SA, Libby was quite supportive of the supervision requirements and it was easy for her to organise invigilation, because of OSA's history of importing the UNSW therapeutics course previously. 
'Having my therapeutics qualification has allowed me to manage a range of conditions, in particular acute red eye in complex contact lens cases,' he said.
For more information, contact Nicole Ostrognay at n.ostrognay@optometry.org.au.
Filed in category:
Uncategorised