Read time:

1:30min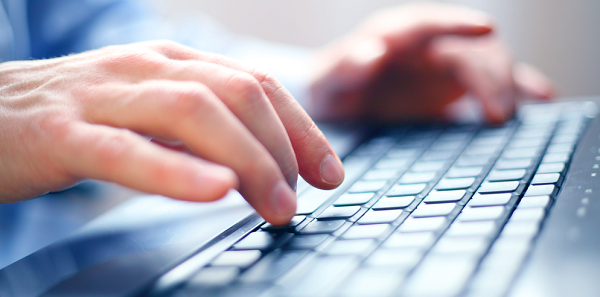 In a joint project, Optometrists Association and the Australian Medicare Local Alliance has surveyed selected independent practice owners and managers.
The association is collaborating with Medicare Locals to examine ways to support optometrists to adopt additional electronic methods of communication and information sharing between health professionals.
In the targeted survey, independent optometric practice owners and managers have indicated that they are undecided about whether they will register their practice to use the Personally Controlled Electronic Health Record (PCEHR) system.
Responding to the survey, 46 per cent said they needed more information before making a decision on whether they would register their practice to use this system; another 30 per cent were still considering whether to register.
The majority of the 182 surveyed identified themselves as solo practitioners with support staff (43 per cent) or part of a multiple-practitioner practice (34 per cent).
The level of computerisation in their practice for clinical record purposes varied, with 45 per cent of owner-managers citing all of their clinical records are computerised, 15 per cent mostly computerised with some paper records, and 28 per cent mostly paper clinical records with only some computerisation.
Among the common uses for their computer, sharing health records with other practitioners was the least common. More commonly, computers were used as a patient contact database, for viewing and storing data or images captured using clinical technology, and for billing and patient rebates.
More than half acknowledged having a limited awareness of eHealth and indicated that they would like assistance from their Medicare Local in regards to eHealth.
The 61 Medicare Locals across the country have been funded to support primary health-care providers take up eHealth, with an emphasis on the PCEHR system.
National policy manager Skye Cappuccio said the early Medicare Local emphasis had been on supporting general practice engagement but the focus now included allied health.
'As part of this, the Australian Medicare Local Alliance worked with a select group of professional associations to survey their members to get a greater picture of their eHealth readiness support needs.
'The survey provides information around what information, support and education needs the profession may have in general, and Optometrists Association will be talking to AML Alliance about that as the next step.'
The survey also served to connect practices with their Medicare Local, allowing them to opt for their Medicare Local to follow-up with them with further information on eHealth.
The association was holding talks separately with larger optometry corporations to gauge their level of awareness of and readiness for eHealth.
Both the Government's PCEHR system and the 61 Medicare Locals will be subjected to a widespread review under the Abbott government.
Inner North West Melbourne Medicare Local invited optometrists to its 'eHealth for Allied Health Professionals' event on 15 October.
The event included information about developments in eHealth initiatives, the PCEHR and cdmNet, an online tool that allows GPs to refer to allied health electronically and the care team to share care plans and monitor patient progress.
To be involved with your Medicare Local go to www.medicarelocals.gov.au.
For more information about eHealth and PCEHR go to www.ehealth.gov.au.
Filed in category:
Uncategorised