Read time:

1:30min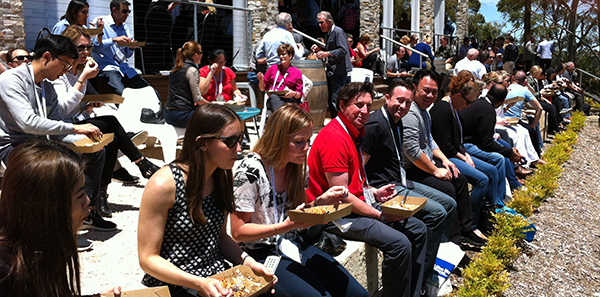 Delegates enjoy the sunshine and views during lunch at SA Blue Sky
______________________________
By Sandra Shaw
National Communications Manager
SA Blue Sky delivered a change of pace and a change of scene for the 242 optometrists and dispensers who attended the conference on the weekend.
Cutting-edge education was presented at the Adelaide Hills Convention Centre on 25-26 November, offering sweeping views of the surrounding countryside in a rural setting a 30-minute drive from the heart of the city.
The conference carried the theme of ancient Rome with participants encouraged to wear their finest togas to the informal dinner and dancing on the lawn on Friday evening. Many joined wholeheartedly into the frivolities.
Optometry South Australia CEO Libby Boschen said the feedback was that the education was great. 'Everyone loved our keynote speaker, Blair Lonsberry. The room set-up including the interactive nature of lectures was energising and positive, and speakers enjoyed the experience,' she said.
'Everyone loved the move to the hills with the fresh air and sunshine. We were very pleased with the outcome.'
SA Blue Sky had separate programs for optometrists and dispensers, and was supported by 28 enthusiastic sponsors and exhibitors.
'Our presenting sponsor was 1st Available. Opticare sponsored the dinner, Optiqueline the barista, and CooperVision the crèche. I thank these companies and all that exhibited for their involvement and encourage our members to support them,' Ms Boschen said.
SA Blue Sky Congress 2017 will be held in the same venue on 10-11 November. The key speaker for optometry will be Dr Brad Sutton. The theme for next year's event will be Dr Who, and the conference has been dubbed Who Sky 2017.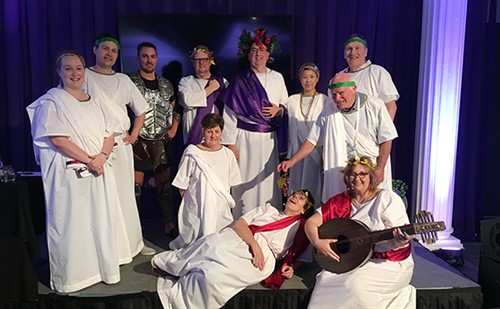 SA Blue Sky organising committee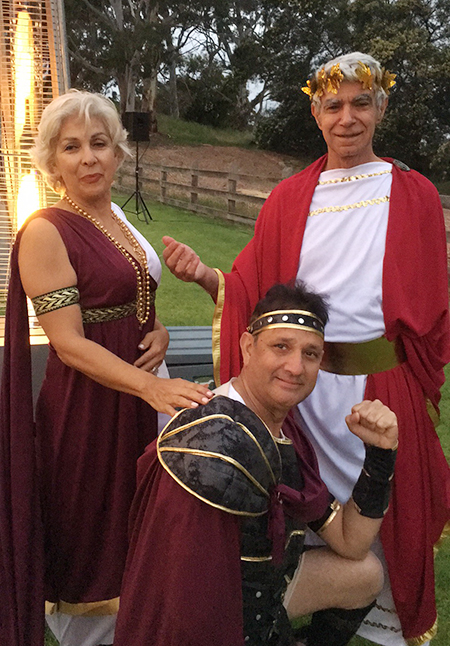 Opticare's Bella and George Nasser (rear) and Bobby Sharma
Filed in category:
Uncategorised