Read time:

1:30min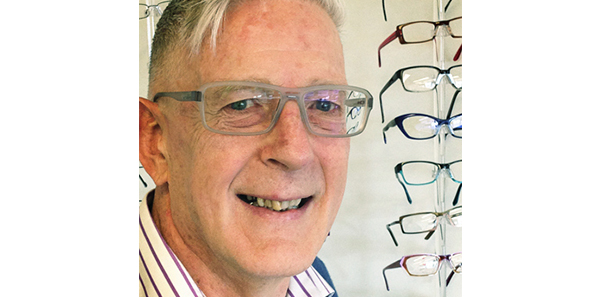 Leigh Robinson
______________________________
By Helen Carter
Journalist
Experienced optical dispensing teacher, consultant and training facilitator Leigh Robinson has launched a business, Spectrum Optical, to train front of practice staff and improve patient satisfaction.
Mr Robinson, who teaches optical dispensing at RMIT University and retail optometry at Deakin University, will deliver training nationwide to optometry's receptionists, optical assistants and practice managers.
'Spectrum will deliver one on one training in your practice, or you can join your staff with the staff from a colleague's practice or join with staff from an entire town or region to receive training at a combined venue,' he said. 'We can go to a rural centre and deliver to multiple practices at one venue.'
Training can be delivered during office hours, after hours or at weekends in half-day or full-day sessions, or over two days.
Gap in market
Mr Robinson said he recognised a gap in the ophthalmic market for appropriate, flexible support staff training.
'No-one has offered the flexible training model that Spectrum Optical offers. We will come to the practice and run customised training sessions, and no-one else offers the program of 26 skill sets,' he said.
Mr Robinson said the aim was to upskill staff and improve knowledge.
'We want to train practice staff above their job description and provide business consultation with expert and flexible staff training options to advance their confidence through knowledge.'
'It stems from my passion for the industry. It's awful to think that some people walk out of a practice having had poor service and with glasses that don't meet their expectations. There's no reason for that other than carelessness and not being trained properly,' he said.
'I love dispensing; it's the joy of my career. I love to see someone walk out of a practice with a beautiful pair of glasses which makes them look good and see better.'
Mr Robinson has years of ophthalmic and small business experience.
'I have a vision and passion for the industry to guide ophthalmic practice owners in identifying opportunities in their business model and to discover avenues for improvement in image, sales and profit through effective staff training,' he said.
Mr Robinson has taught Certificate IV in Optical Dispensing at RMIT University since 2008 and is a casual academic in Optical Dispensing and Retail Optics at Deakin University, Geelong. He has a Diploma in VET Practice and holds Certificate IV in Optical Dispensing, Certificate IV in Training and Assessment and Certificate IV in Optical Dispensing.
He has operated his own dispensing business for 11 years and has operated a lens manufacturing laboratory. He is president of the Australian Dispensing Opticians Association Victorian branch and a member of the International Opticians Association.
26 sets of skills
Spectrum Optical teaches 26 skill sets. The training segments range in time from 20 minutes to 2.5 hours for frame adjustment. Practices choose from the list the sets of skills that best suit their requirements.
The skill include legal and ethical requirements, occupational health and safety, optical industry, patient experience, sunglasses, tints and coatings, patient measurements, frames, frame selection, frame adjustments, frame repairs, lens selection, facial measurements, delivery, the incredible eye, refractive error, variation of normal function and refractive error, interpreting prescriptions, lenses, ordering, common problems, prism, power meridians, contact lenses, focimetry, focimetry marking up uncut lenses and focimetry neutralising.
A continuing education model improves skills in prisms, symmetry and focimetry, and is a useful refresher for optical dispensers but must be conducted in practices so that equipment such as vertometers can be used.
'We will go to the practice and deliver the skill sets they ask for but there are also training sessions as calendar events,' Mr Robinson said.
Participants receive booklets summarising the course content.
Half-day courses are planned for each capital city. The first will be held in Melbourne on 28 May at the Wyndham Hotel. The cost is $445 per participant. A tour in regional centres will follow with the first event planned for Toowoomba in September. For enquiries email info@spectrumoptical.com.
Filed in category:
Uncategorised