Read time:

1:30min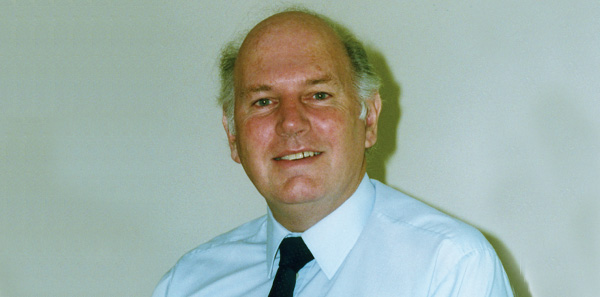 Dr Alan Burrow
A number of non-endorsed optometrists have questioned the visionary decision by the Optometry Board of Australia to permit therapeutically endorsed optometrists to initiate treatment of glaucoma patients or those at high risk of developing glaucoma. These views have been expressed in both optometric publications and discussions at conferences.
While the desire by some to maintain the status quo is understandable, it is important to recognise that no optometrist is obliged to treat glaucoma. Those who are currently registered but non-endorsed will not be required to undertake therapeutic training as a condition for maintaining registration.
On the other hand, there are important public health considerations which have led to this decision. The ageing population, together with a greater understanding of glaucoma and advances in technology, have resulted in increasing numbers of patients being diagnosed with the condition.
Regular intraocular injections for macular degeneration and diabetic eye disease have increased pressure on ophthalmological services, particularly in regional and rural Australia, resulting in some glaucoma patients being treated by GPs. This is despite their basic training in ocular diseases and lack of the necessary equipment.
Optometrists with suitable training and experience have welcomed this change in the regulations which permits them to treat some patients autonomously and comanage or onward refer to an ophthalmologist when necessary. The shortage of ophthalmologists, particularly outside major metropolitan areas, means that optometrists will inevitably be required to play a greater part in managing eye disease.
While the changes in regulation do not affect the mode of practice of non-endorsed optometrists, changes in patient demographics and advances in scientific knowledge and technology will have an impact. As a primary eye-care profession, optometry has a responsibility to screen for ocular pathology.
In the past, there was an over-reliance on intraocular pressure in screening but recognition that normal tension glaucoma is common has shifted the focus to assessment of the optic disc. This is best performed stereoscopically with the slitlamp through a dilated pupil and should be included as part of the routine optometric assessment for all patients who are at risk.
As there is a significant overlap between the appearance of physiological and early glaucomatous cupping, differentiation requires further investigation and profiling, for example, family history, risk factors, visual field screening, pachymetry and OCT analysis.
Because physiological cupping is common, ophthalmologists would be overwhelmed if all patients with suspicious cups or marginally elevated intraocular pressures were referred for further investigation.
Glaucoma specialist Dr Andrew White discussed this issue at the recent Glaucoma Specialist Seminar organised by Glaucoma Australia and Optometrists Association. He reported that while working in the UK, he had received a large number of unnecessary referrals of glaucoma suspects.
Another ophthalmologist who had worked in the same area told me later that this was at least partially as a result of a UK requirement that optometrists refer all patients with a pressure over 21 mmHg for further investigation.
Although diagnosis can be complex, it is essential that both endorsed and non-endorsed optometrists continually enhance their clinical skills, invest in equipment and modify their procedures to limit the number of undetected or over referred cases.
In this regard non-­endorsed optometrists, who still comprise two-thirds of the profession, play a pivotal role in the early diagnosis of this disease. A number of ophthalmologists have expressed the view that they would be happy for suitably skilled and equipped non-endorsed optometrists to monitor glaucoma 'suspects' and patients.
The increased use of reading magnifiers forms a definite barrier to early diagnosis. Many potential glaucoma sufferers postpone an eye examination as their presbyopic symptoms may be partially relieved by the magnifiers with a consequent significant delay in diagnosis. It is important that all eye-care professionals and Glaucoma Australia inform the public of this danger.
The Optometrists Association campaign to eliminate the cap on fees is an essential element of an improved strategy for glaucoma management. Optometry has traditionally subsidised services with appliance sales. However, the shrinking margins from these sales mean that the increased consulting time and investment in equipment can no longer be cross subsidised and must be covered by appropriate fees.
Optometrists, ophthalmologists and Glaucoma Australia have a declared common goal of early diagnosis and treatment of glaucoma, which will inevitably result in preservation of sight.
Achieving this goal of reducing the estimated 50 per cent of undiagnosed cases requires collaboration between both endorsed and non-endorsed optometrists and ophthalmologists, as well as acceptance of changes to traditional practices.
Filed in category:
Uncategorised