Read time:

1:30min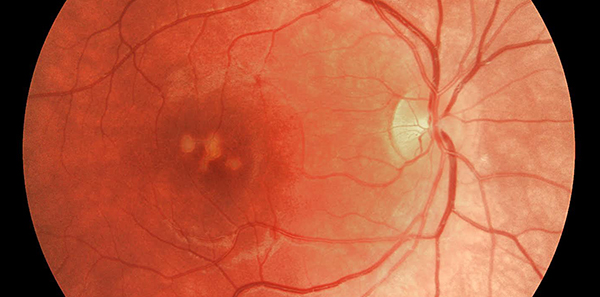 By Kirsty Machon
Journalist
A Tasmanian teenager has lost 75 per cent of his vision after pointing a hand-held laser device into his eyes. The green laser device was purchased online via eBay. It is understood to be of greater power than the one milliwatt limit permitted for general purchase in Australia and found in common implements such as the laser pointers used in presentations.
The injury has prompted Optometry Australia to warn against the dangers of treating laser devices as harmless recreational gadgets.
The youth was referred to Hobart optometrist Ben Armitage's practice after reporting to his GP painless but significantly reduced vision. The 14-year-old admitted to shining the laser device into his eyes. On examination, large burns were visible in the area of the central fovea, with both eyes affected.
'The burns themselves won't recover,' Mr Armitage said. 'According to the literature, there is some hope that the initial size of the scotoma is related to oedema, and so the area of the scotoma may reduce as swelling diminishes over time.'
The more powerful a laser pointer, the greater the possibility it can cause damage if shone directly into the eyes. There have been clinical case reports* of ocular injury from the misuse of laser devices, including macular damage and foveolar burns.
Green lasers can commonly have powers of 5 mW or much greater, and have occupational applications in fields such as astronomy and construction. In Australia, any hand-held battery-powered laser with a power of greater than 1 mW is considered a dangerous device, and it is not legal to import or possess one without a written permit.
The legal laser pointers of the kind used for PowerPoint presentations are of a lower power. Consumers should always check labels and warnings, and ensure any device has a power of 1 mW or less and conforms to Australian laws before purchasing, especially if buying online.
Mr Armitage said that his young patient was likely to be permanently affected by the vision loss and this was likely to significantly affect his future options, including his ability to drive.
Optometry Australia national professional services manager Luke Arundel said the case was a sobering reminder of why hand-held laser pointers are restricted devices.
'In the event you are asked about the suitability or dangers of laser pointers, you should impress on patients that they can absolutely cause irreversible vision loss,' he said.
'These devices should not be purchased online unless it is clear they meet the Australian legal requirement and standard and have a power of 1 mW or less, or you have a permit and a legitimate occupational need for them.
'Regardless of the power of the device, lasers should never be used as a plaything by children, and never be aimed or pointed at anyone's eyes.'
* Clin Ophthalmol 2013; 7: 2127–2130.
Filed in category:
Uncategorised