Read time:

1:30min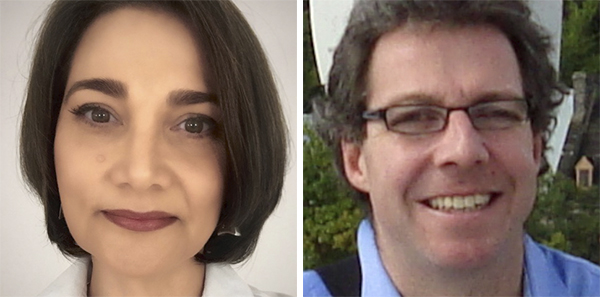 Helen Venturato and Dr Paul Constable
______________________________
By Rhiannon Riches
Assistant Editor
Optometry Australia will present a free webinar, titled Challenging Clinical Cases: Demystifying the 'too hard basket'.
This event is free for all members and will be broadcast live on 19 September at 7.00 pm AEST. Registration is now open.
Sisters Helen and Lorraine Venturato will advise on the best approach in treating a patient with dementia and other conditions associated with ageing.
Helen Venturato is a therapeutically-endorsed optometrist with more than 30 years experience in the profession. She practises in Brisbane and offers business management consultancy and education programs for optometrists and practice staff.
Lorraine Venturato is an Associate Professor at the University of Calgary, and holds the Faculty of Nursing Chair in Gerontology. She also co-leads the Hotchkiss Brain Institute's Dementia and Cognitive Impairment Neuro-Team. Her clinical research focuses on quality of care and models of care for people living with dementia.
They will be joined by pharmacist Louise Edwards, who will draw on her psychology background to discuss some of the intricacies and tips when testing a patient with a mental health disorder.
Ms Edwards works for WA Poisons Information Centre at Sir Charles Gairdner Hospital as a specialist in Poisons Information. She is also a lecturer in pharmacotherapy and clinical pharmacy at the School of Pharmacy, Curtin University, Western Australia.
The webinar will include an interview with Flinders University academic Dr Paul Constable about his experiences and advice when examining patients with autism.
Dr Constable studied optometry at the University of Melbourne and graduated in 1991. He worked in London as an optometrist before completing his doctorate at City University London in 2007. In 2006 his son was diagnosed with autism and this began his interest in visual perception in autism. Dr Constable began seeing children with autism in specialist schools and when he joined Flinders University in 2015 established an autism clinic for children and adults.
Six face-to-face CPD points will be available for watching the webinar and successfully completing assessment.
Filed in category:
Uncategorised