Read time:

1:30min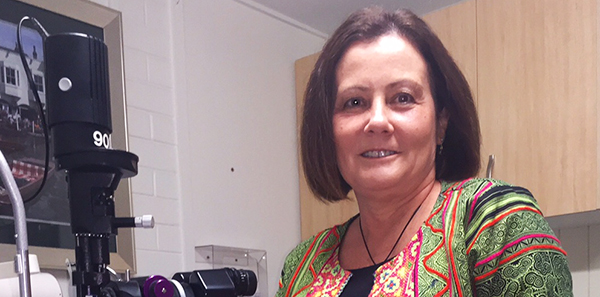 Lisa Penrose
______________________________
By Ashleigh McMillan
Journalist
Optometry Australia is encouraging members who provide services in remote and rural areas to contribute information to the National Eye Health Equipment Inventory Project.
The detailed inventory of eye-care equipment available through Aboriginal Medical Services will provide essential information about available equipment and how it is being used in particular locations. Optometrists who visit Aboriginal medical services are encouraged to mention the survey when attending to provide services, so that their equipment can be added to the list.
The inventory project will provide information for the roll-out of new Medicare Benefits Schedule items. The project is surveying equipment available in the Aboriginal and Torres Strait Islander health sector and how it is being used, and is being led by the Fred Hollows Foundation.
Some members in targeted communities have already completed a short survey for Optometry Australia to inform us of how local optometry practices are already supporting and feeding into Indigenous health care. That additional information will complement the Aboriginal Medical Services inventory.
The initial inventory is surveying the 16 regions around Australia identified in the Roadmap to Close the Gap for Vision, before moving on to the rest of Australia.
Lead optometrist on the project Lisa Penrose says the aim of the inventory is to make sure Aboriginal Community Controlled Health Organisations are prepared to implement the new MBS items for diabetic retinopathy screening.
'The Aboriginal and Torres Strait Islander communities don't seem to be accessing eye exams as often as they should, so it's a matter of finding out where the gaps in equipment are around Australia,' Ms Penrose said.
'We also know that there are pieces of equipment around Australia which aren't being used, so there may be cameras that are perfectly good but there's no-one there trained to use the camera. We need to identify those training needs as well as the equipment needs, as the MBS item roll-out also includes training and maintenance,' she said.
The assessment tool asks for information about what types of equipment are in the community, what condition they are in and who uses the equipment. The survey allows health providers and community centres to attach photographs to clearly identify cameras or slitlamps.
Ms Penrose says that optometrists who visit Aboriginal medical services should mention the survey to health centres they attend and make them aware of equipment that optometrists bring into the area when visiting.
The audit will cover a wide range of equipment such as trial sets and tonometers, as well as slitlamps.
'The government thought that if we were going to do this survey, we might as well do the lot because we'd like this all in place now for when future funding is available, and a prioritisation system for equipment other than the cameras. There's a lot of equipment there to audit,' Ms Penrose said.
'From the results of the inventory, prioritisation of the placement of new retinal cameras and slitlamps will be made, and then that will be rolled out to the rest of Australia outside of those 16 regions.'
The project will be completed in the regions identified in the Roadmap by the end of November 2016, with the roll-out of the item beginning in December 2016. Equipment Australia-wide will be entered into the assessment tool by June 2017.
Kirsty Machon, Optometry Australia's national policy manager, says Optometry Australia's survey, targeting areas prioritised by the Roadmap, will give the Fred Hollows Foundation information on primary eye care that is available in regional areas. Some members have already completed Optometry Australia's short survey. Ms Machon is encouraging those who have not completed it to do so.
'Our survey will add to the picture being created by the project because it will supply additional quality feedback on optometrists and their equipment in the areas surveyed, as well as explaining how these optometrists work with Aboriginal Medical Services,' she said.
For information about the project contact Lisa Penrose at inventory@hollows.org
Filed in category:
Uncategorised