Read time:

1:30min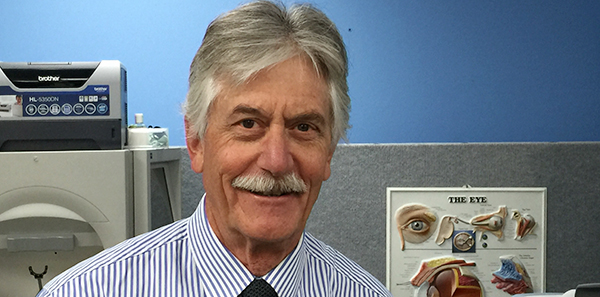 Andrew Thomas
______________________________
By Vanessa Richardson
Optometry Giving Sight
ProVision member Andrew Thomas is set to fulfil one of his professional goals in August. Andrew won a trip to Sumba, Indonesia, as part of the 2014 ProVision annual conference raffle, organised by Optometry Giving Sight.
Sponsored by Essilor, the raffle aimed to give a donor the opportunity to help on an Optometry Giving Sight-funded project and witness their donations at work.
For optometrist Andrew, the owner of a practice in Aldgate, South Australia, being able to take part in an outreach program is a dream come true.
'I have been meaning to volunteer for an overseas eye screening project for years but had not found the right time to commit,' Andrew said.
'My first reaction on being announced the winner was great elation at actually winning something,' Andrew said. 'Then the reality of being able to fulfil one of my professional ambitions dawned on me so I am now excited and looking forward to offering my skills.'
Andrew will be assisting the team in providing training in refraction and primary eye care to local eye-care nurses, and will conduct screenings and provide post-op support to people who have had cataract surgery.
The Sumba Eye Program (SEP) has been running for five years and with the team now committed to increasing their trips to Sumba from once to twice a year, the hope for continued sustainability is promising.
'Every time we travel to Sumba we experience life-changing events that demonstrate just how much of a difference the gift of vision can make to a person, their family and ultimately their community and future lives,' one of the SEP team leaders, Peter Lewis, said.
'We consider this program to be a long-term commitment to improve the lives of the people of Sumba and hopefully the broader community throughout the province of Nusa Tenggara Timur, in a meaningful and sustainable way,' Peter said.
Optometrists and their staff members are encouraged to get involved through regular donations that allow for the funding of ongoing and coming projects.
Filed in category:
Uncategorised