Read time:

1:30min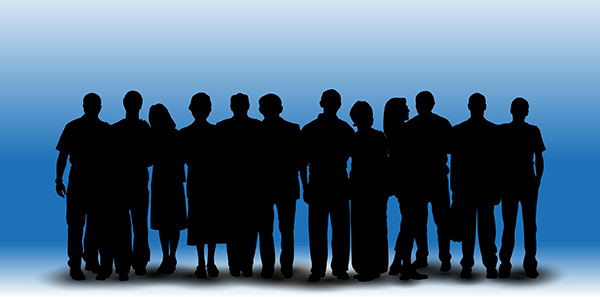 Helen Carter
Following the results of its latest workforce study that predicts an over-supply of optometrists in Australia, Optometry Australia (formerly OAA) has renewed its pledge to the profession to advocate for a balanced optometry workforce.
National CEO Genevieve Quilty has commented after the major workforce report, commissioned by Optometry Australia, forecast a significant oversupply of optometrists by 2036 but starting from 2016.
'The report is clear that unless current government and university policies and practices change, we can expect to have a large number of optometrists who will not be fully engaged in providing the optometric services that they are trained to deliver,' Ms Quilty said.
'In the interests of the profession we need to influence both supply and demand matters.'
Optometric supply and demand in Australia: 2011-2036 forecasts a significant oversupply of optometrists by 2036 under nine different scenarios of service demand. Full results of the report are expected to be published in Clinical and Experimental Optometry this year.
The report found that if demand, services and graduate numbers continued as expected, the optometric workforce in Australia would more than double over the next two decades, increasing from 3,353 effectively practising full time in 2011, to 7,264 in 2036.
This would translate to an excess of more than 1,200 optometrists in 2036, based on a 20 per cent increase in demand for services. 
Without a change to the number of optometrists being trained or development of new or emerging contexts in which they can practise, unemployment or underemployment is likely, the report predicts.
Implications for the profession may be broader than those personally impacted by difficulties or inability to find full-time employment in their field, extending to impacts on pay and working conditions for employee optometrists.
Ms Quilty said Optometry Australia was crystallising its approach but would begin discussions with the government soon about better matching funded student places to community need.
Actions
'Actions are still in development but likely to include continuing to lobby the Australian Government to exempt optometry from the demand-driven policy in a manner similar to that extended to medicine to reduce student numbers to better match predicted need while focusing on ensuring community awareness of the need for regular access to optometric care and maximum use of the skill sets of optometrists within the health system,' she said.
'There is also opportunity to make sure optometrists are being put to best use within the health system. Many state offices have begun working to ensure patients who could be seen in the community by optometrists aren't being unnecessarily sent for hospital or specialist care.'
Ms Quilty said there had been concerns within the profession for some time about the future balance between the optometric workforce and community demand for services, particularly following increases in the number of students trained in optometry.
'This report is important in helping us get a good understanding of what the future might look like. It has been undertaken by independent and respected demographers, based on best available data, so we have faith in the findings,' she said.
'These are only predictions but by considering nine different likely future scenarios, we feel fairly confident that we have covered the bases.'
The predicted oversupply may help address limited access to optometric care in some regional and rural areas.
Report authors were demographer Ernest Healy from Monash University's Centre for Population and Urban Research and centre director Associate Professor Dharma Arunachalam.
Uneven spread
Optometry Australia standards and research adviser Dr Patricia Kiely said the size of the optometric workforce depended on graduate numbers, retention rates and immigration, and was influenced by age, gender and working hours of practitioners.
The report presented a model of the relationship between the projected optometric workforce and projected demand for optometric services.
Data were compared using nine demand scenarios including maintenance of the Medicare servicing rate and increases of 10 per cent and 20 per cent in this rate.
'The oversupply will be substantially greater if optometrists have more time available for Medicare services, for example, through increased delegation of some testing to ancillary staff or increased automation of existing tests,' Dr Kiely said.
'Substantial surpluses were predicted in all states and territories except Queensland, Tasmania and the Northern Territory. Findings suggest the predicted oversupply will not be evenly spread but concentrated in New South Wales and Victoria.
'Under the highest rate of service demand, predicted oversupply will be relatively minimal in South Australia and there will be no oversupply in the Northern Territory,' Dr Kiely said.
In 2011, there were 130 optometry graduates from three courses, but new Flinders and Deakin university courses will mean about 300 will enter the profession annually from 2015.
'Whether investing in the predicted number of student placements or graduates is in the best interests of the government, community, profession or future graduates should be the subject of serious consideration by government and stakeholders,' the report concludes.
The report will inform Optometry Australia's submission to the government's Skilled Occupation List on 1 July, which is expected to state that current service demand can be met from within the current workforce.
Filed in category:
Uncategorised