Read time:

1:30min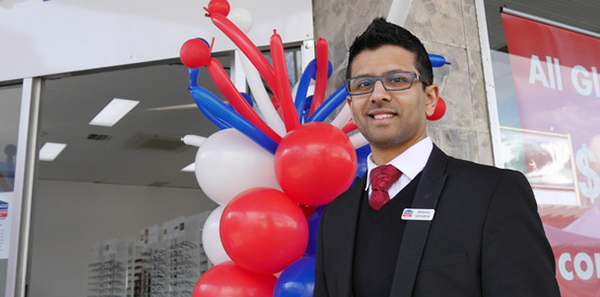 Dheeran Makadia
______________________________
By Rhiannon Riches
Assistant Editor
An employment issue has highlighted the value of Optometry Victoria membership for independent practice owner and optometrist Dheeran Makadia.
Mr Makadia, who has been a member of the organisation for five years, moved to Australia from the UK in 2011. He had worked as an employee optometrist for a corporation in the UK, and became a partner in a city practice when he moved to Melbourne.
'I was in the city practice for less than two years before I sold up and started locuming,' Mr Makadia said. 'Then I opened an independent practice in a south-eastern suburb of Melbourne, supplementing my income by locuming while my practice was getting established.'
Mr Makadia contacted his friends in the profession, offering his services as a locum if they needed any cover. 'I did it by direct communication, rather than through a locuming service or recruitment agency,' he said.
He was locuming three days a week, then two days, then one day, as he spent more time in his own business.
When an allegation of a conflict of interest arose in relation to the location of his locum work and his own practice, Mr Makadia did not believe he had breached any agreement as he had not signed a contract for his locum work.
Mr Makadia immediately called Optometry Australia for advice. He said he had sought advice from the organisation a number of years previously for an unrelated matter, and knew whom to call for help.
'After my initial conversation with Optometry Australia, they put me in touch with OA Employer Assist, who advised me how to proceed with the matter,' he said.
'If I had not had membership, as an independent optometrist I would have had nowhere to turn. I would have been on Google, searching for a lawyer who potentially may have some understanding of contract law as it applies to the optometry profession.
'It's comforting to know that I'm in good hands with Optometry Australia. Membership is really beneficial for a number of reasons.'
Optometry Victoria CEO Pete Haydon visited Mr Makadia in his practice when it was first opened. 'He came down, we had a meeting and he gave me some pointers.'
Mr Makadia said his recent locuming issue had been a learning experience and he was grateful for the support of OA Employer Assist. 'Their representative was available to speak to me every time I called.'
Related articles:
Filed in category:
Uncategorised