Read time:

1:30min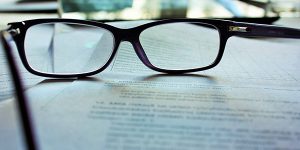 By Optometry Australia
Members who had previously claimed against their business interruption insurance and who may have been refused, or denied, because their insurer relied on a policy exclusion which excluded 'diseases declared to be quarantinable diseases under the Quarantine Act 1908 (Cth) and subsequent amendments' (QA exclusion), may like to reconsider their position and whether the barrier to making a claim may have been removed.
The reason? This exclusion does not exclude COVID-19.
This follows a decision by the New South Wales Court of Appeal (HDI Global Specialty SE v Wonkana No. 3 Pty Ltd [2020] NSWCA 296; Clayton Utz acted for the successful insureds). The outcome of this hearing is that those insureds whose claims have been denied or held up on the basis of the QA exclusion now have judicial support to apply pressure to their insurers for rapid finalisation of claims.
A number of insurers have previously described the QA exclusion as a 'pandemic exclusion' but given the decision of the Court, this is clearly not correct.
We encourage you to contact your business insurance provider for more clarification.
Filed in category:
Coronavirus
,
General news
,
Workplace
Tagged as:
COVID-19