Our meeting spaces
We recently completed a comprehensive capital works upgrade on our beautiful building at 28 Drummond Street, Carlton. The aim of the renovation was to ensure that the building continues to meet the evolving needs of the association and members.
The work involved knocking down the wall between the old board room and the bedroom, and replacing it with an operable wall, to create either a large, flexible meeting and seminar space or two separate, smaller meeting rooms.
The boardroom can seat approximately 20 guests around tables, or 30 seminar style, and features a plasma screen, laptop, Wi-Fi, polycom and telephone, as well as a fully equipped kitchen that includes a stove top, oven, microwave, dishwasher, urn, glasses, crockery and cutlery.
The library can seat approximately 12 guests around tables, or 20 seminar style, and includes a lectern with microphone and projector.
For larger events, the boardroom and library can be hired as one space, enabling approximately 60 guests to be seated seminar style.
All Optometry Victoria South Australia members requiring space to hold optometry related meetings such as interviews, staff training or committee meetings can enjoy complimentary hire of the meeting spaces at the discretion of the CEO.
Non-optometry related meetings or optometry related meetings set-up by non-members incur a hire fee.
Multiple parking options are located nearby, and the building is well-located to public transport.
Please contact us via email at office.vicsa@optometry.org.au or call us on 9652 9100 if you'd like further information about hiring any of the spaces available at Optometry Victoria South Australia.
You might be interested in
The common anti-diabetic medication metformin may help prevent age-related macular degeneration, a large study suggests.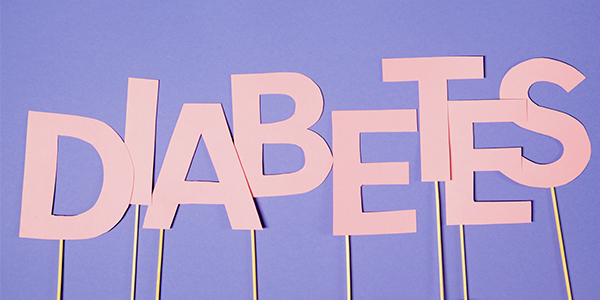 View
A report on global eye health calls for governments worldwide to adopt a new definition of eye health which includes maximised vision, ocular health, and functional ability, while recognising its contribution to overall health, wellbeing, social inclusion and quality of life.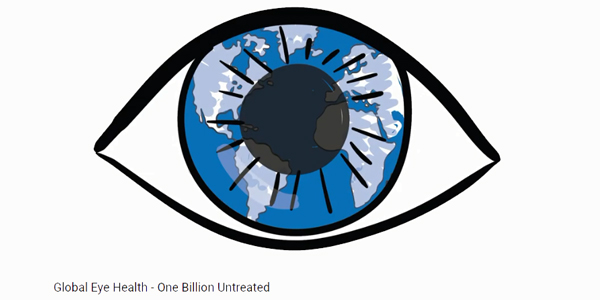 View
Join us on Tuesday 9 March 2021, from 8pm AEDT for this year's Optometry Australia International Women's Day event - a not-to-be-missed evening of laughter, debate and reflection at The Great Debate: 'Optometry No Longer Needs Feminism'.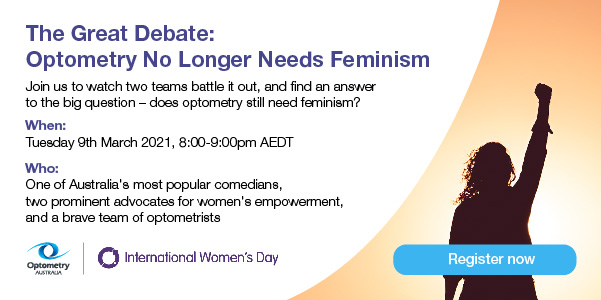 View