We lead, engage, unite and promote optometry, optometrists and community eye health
All Australians deserve the best in primary eye health and vision care. Our mission is to lead, engage, unite and promote optometry and optometrists to ensure the sustainability and continuous evolution of this important sector for improved community eye health. Around 12 million Australians have reported long-term eye conditions yet 90% of all vision impairment is preventable or treatable. We encourage all Australians to see their optometrist for regular eye examinations.
We are a federated, not-for-profit organisation, which means that all of our profits are reinvested into services for our members. We're comprised of a national organisation (Optometry Australia) based in Melbourne which collaborates with five state bodies:
and a national board which acts as the governing body.
Learn more about us
You can find out more about our national and state organisations by clicking on the link to Our organisation and by watching the below video.
'We are here' is a musical collaboration created to unite members in a fun and engaging way during the COVID-19 pandemic. You can download the MP3 here.
Optometry Australia is a member of:

You might be interested in
The common anti-diabetic medication metformin may help prevent age-related macular degeneration, a large study suggests.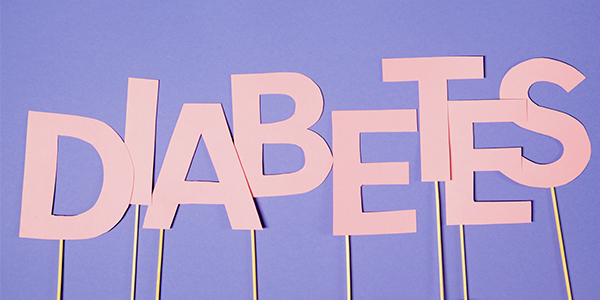 View
A report on global eye health calls for governments worldwide to adopt a new definition of eye health which includes maximised vision, ocular health, and functional ability, while recognising its contribution to overall health, wellbeing, social inclusion and quality of life.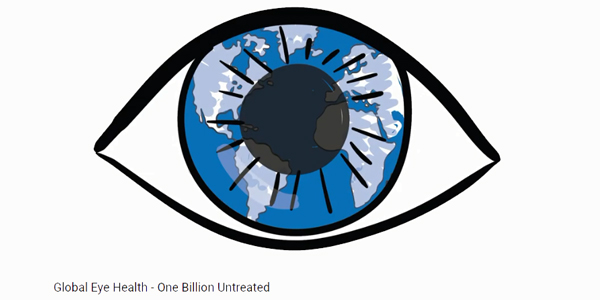 View
Join us on Tuesday 9 March 2021, from 8pm AEDT for this year's Optometry Australia International Women's Day event - a not-to-be-missed evening of laughter, debate and reflection at The Great Debate: 'Optometry No Longer Needs Feminism'.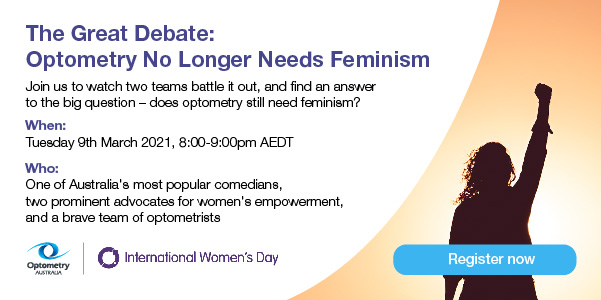 View