Pharmacists and optometrists
Did you know, Australian optometrists possess a range of clinical skills and can perform the following procedures including, but not limited to:
refraction – measuring the optics of the eye
binocular vision tests – testing the coordination of the two eyes as a team
ophthalmoscopy – internal examination of the eye to help identify eye disease
slitlamp biomicroscopy – external, detailed examination of the eye
tonometry – measuring the pressure of the eyeball
anaesthetics to perform tonometry
optical dispensing – supply and management of spectacles and contact lens
mydriatics where required for internal examinations
cycloplegics where required.
Therapeutically endorsed optometrists are also qualified to use:
medicated eye drops to conduct diagnostic procedures.
Additionally, throughout Australia optometrists are authorised to possess, use and prescribe scheduled medicines – in the form of topical eye drops – such as anti-inflammatory and corticosteroid eye drops to treat eye diseases such as conjunctivitis, keratitis, uveitis and glaucoma.
As a pharmacist you can direct your customers to our website to find out more about some of the areas of primary eye care that optometrists provide, including, but not limited to:
contact lenses
sports vision
colour vision
low vision
children's vision
vision therapy
workplace occupational health and safety.
Effective collaboration between pharmacists, GPs and optometrists can enhance patient care and reduce hospital waiting lists.
Our campaign
In May 2018 we launched an advertising and awareness campaign to make pharmacists and pharmacy assistants more aware of eye symptoms which require a referral to an optometrist.
Our campaign highlights the top five symptoms a pharmacist might be presented with which would best be referred to an optometrist for specific diagnosis. These include;
eye pain
flashing lights
excessive discharge
loss of vision
sensitivity to light.
We have also worked in collaboration with the Pharmacy Guild of Australia and the Pharmaceutical Society of Australia to deliver CPD on eye health to pharmacists.
Pharmacists are welcome to participate in our CPD events to learn more about eye health issues.
Connect with your local optometrist to refer your patients.
Contact our Professional Development and Clinical Policy Manager for more information on networking with optometrists.
You might be interested in
Optometrists can minimise risk of complications from steroids with careful prescribing, Blue Sky Congress will hear next month.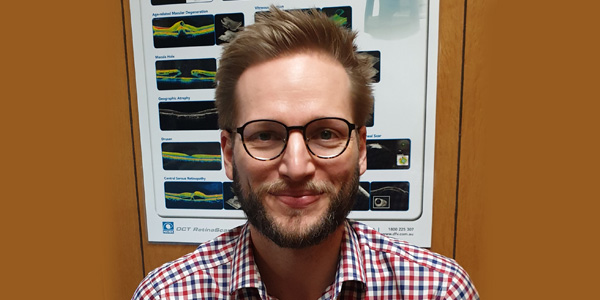 View
A $240,000 grant will help optometrist Dr Zhichao Wu answer if new OCT imaging can identify who is at high risk of AMD progression.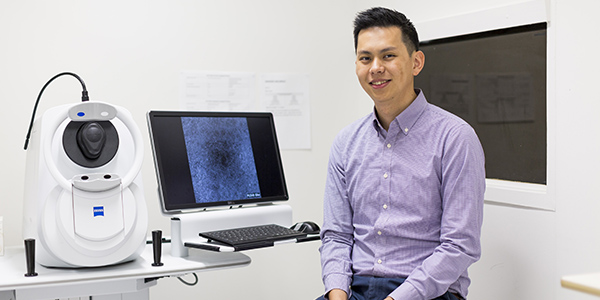 View
Optometry Australia's new Institute of Excellence is already proving a big hit with members, with nearly one-third of the profession accessing CPD via the institute in just two months.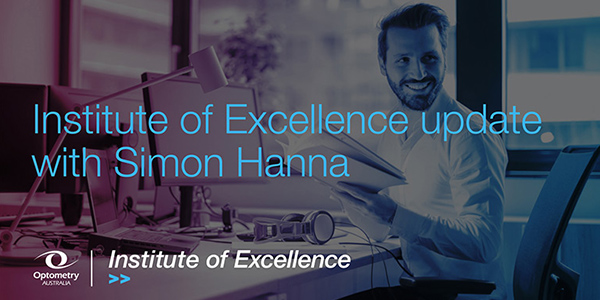 View