Coronavirus (COVID-19) – what optometrists need to know
The World Health Organisation has declared the coronavirus (COVID-19) a pandemic requiring a global coordinated effort. There is currently no vaccine available for COVID-19 and symptoms can include fever, flu-like symptoms such as coughing, sore throat and fatigue and/or shortness of breath.
This page contains specific advice to support Optometry Australia members and their patients. We will continue to monitor the situation and provide members with relevant up-to-date information as it becomes available. We urge our members to be vigilant for signs of the COVID-19
Latest information about COVID-19
The latest information about COVID-19, such as the current status of the virus in Australia, symptoms, and advice can be found at the Department of Health website, including a list of up to date resources.
The World Health Organisation also provides daily updates, information and guidance about the global outbreak.
What to do in your workplace
Steps to take immediately:
discuss a plan of action with your staff and colleagues
ensure that all clinical and non-clinical staff know the signs of the coronavirus and are being vigilant
have a good understanding of infection control principles and allocate time during and after appointments to implement these protocols
place information posters in your clinic or workplace
advise patients to reconsider/delay appointment if they have flu like symptoms or have travelled to internationally known hot spots in recent weeks
use preventative measures to limit the spread of virus.
Patient alert posters and social media tiles are also available from both Optometry Australia and the Department of Health. Optometry Australia's poster has editable fields to suit your practice preferences and allows you to attach a practice logo.
In suspected cases, current advice from the Department of Health is:
provide a surgical mask to the patient (if mask is available) and
ask them to present to their GP or Emergency Department immediately (after phoning ahead to warn them that they are coming).
Support for our members
We realise this is a difficult and uncertain time for all of us. Optometry Australia's optometry advisor helpdesk offers our members dedicated experienced optometrists ready to provide confidential support.
Optometry Australia's advisor helpdesk
Email: national@optometry.org.au
Phone: (03) 9668 8500
Operating hours: Monday to Friday, 9.00am to 5.00pm AEST
Other contacts
Australian Department of Health – National Coronavirus information Hotline
Website: Here
Phone: 1800 020 080
Hours: Operates 24/7
Australian Department of Business
Website: Here
Phone: 13 28 46
Operating hours: Seven days a week, 7.00am to 11.00pm AEST
You might be interested in
Each week we will feature some members' words, photos and videos and share their thoughts about music and the project.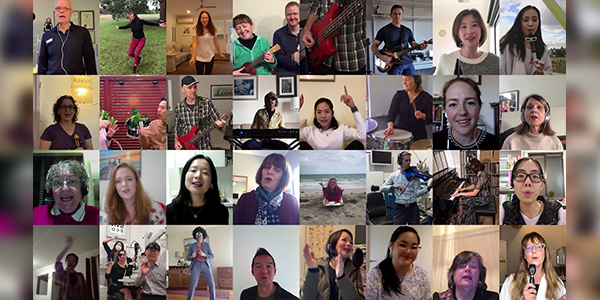 View
Whilst we appreciate that there is general fatigue about COVID-19, the ongoing and varying restrictions around the country are a stark reminder that this pandemic is not over and its impact on our sector continues.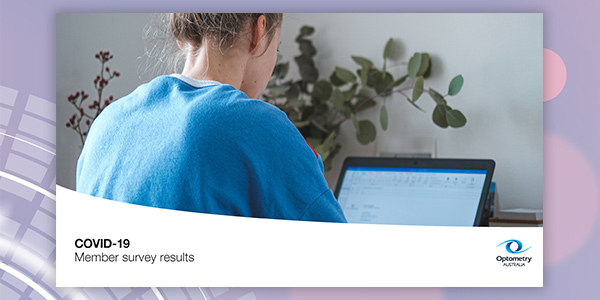 View
Former Head of Optometry at QUT, Associate Professor Peter Hendicott will begin a two-year term as president of the World Council of Optometry next October, 2021.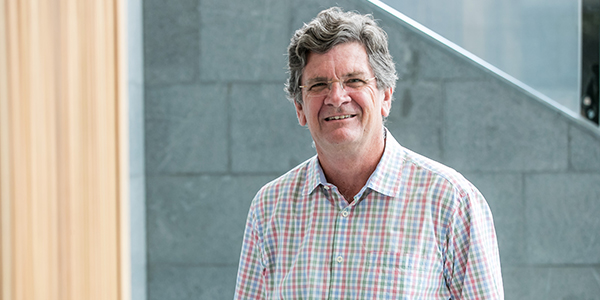 View