Professional indemnity insurance & risk management
As Australia is one of the most litigious countries in the world, with our widening scope of practice, complex patients and time pressures, how protected are you?
Membership of Optometry Australia means you are automatically covered under our premium Professional Indemnity Insurance (PII). This insurance is provided by BMS and Liberty Specialty Markets. The BMS Optometry Australia PII Policy is tailored to our profession, and created with input from optometrists. BMS works with many associations, including the Canadian Optometrists Association. Please visit Benefits of your Optometry Australia policy page.
Login now to access this content
This content is restricted to Optometry Australia members. If you are not a member, and would like to access our site's wealth of information supporting members in their practice, clinical care and professional development, join our organisation today.
You might be interested in
The common anti-diabetic medication metformin may help prevent age-related macular degeneration, a large study suggests.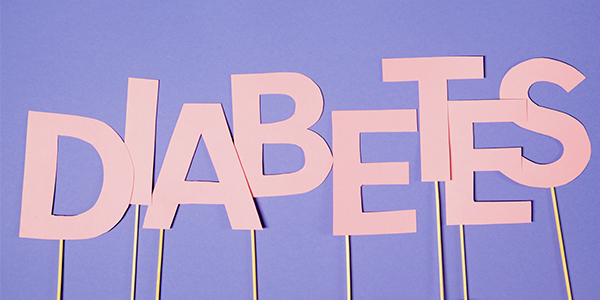 View
A report on global eye health calls for governments worldwide to adopt a new definition of eye health which includes maximised vision, ocular health, and functional ability, while recognising its contribution to overall health, wellbeing, social inclusion and quality of life.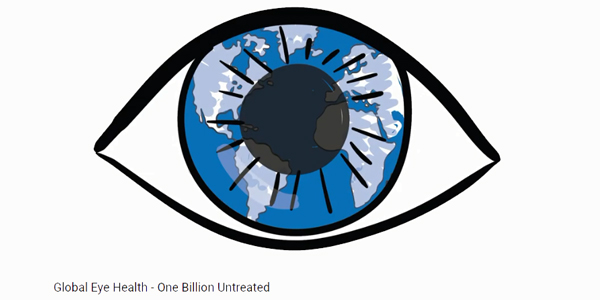 View
Join us on Tuesday 9 March 2021, from 8pm AEDT for this year's Optometry Australia International Women's Day event - a not-to-be-missed evening of laughter, debate and reflection at The Great Debate: 'Optometry No Longer Needs Feminism'.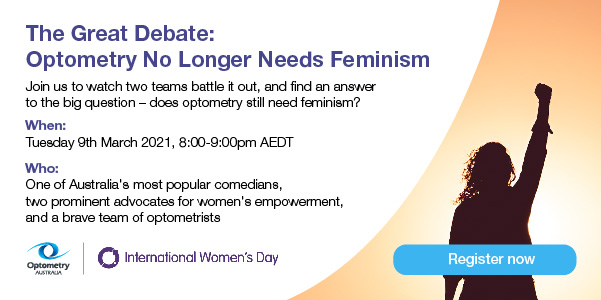 View