Early Childhood Eye Health in SA
in collaboration with: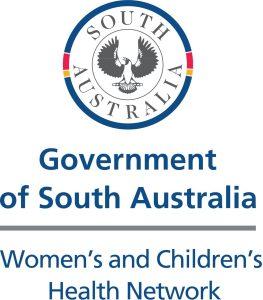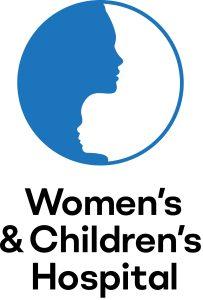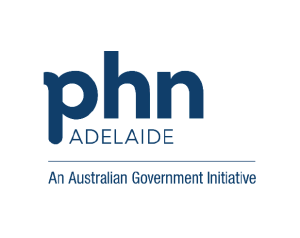 Early identification of ocular abnormalities is essential for timely diagnosis and treatment, together with the growth and development of the child.
This inter-professional webinar will explore the current eye health services that are available in South Australia for infants 0 – 4 years old and provide primary practitioners with a clinical update on the ocular assessment of these patients.
This event is free for OV/SA members and non members to attend!
OV/SA members can receive up to 1.5 hours of CPD by adding this event to their CPD Learning Plan through "My Own Activities'.
Note – If you are unable to attend the webinar, a recording will be available for viewing post event.  Details on how to access the recording will be sent to members and non members via their respective associations.
Our Speakers:
Guest Speaker

Biography

Dr James Muecke
Dr James Muecke AM is an ophthalmologist based in Adelaide. Graduating from Adelaide University Medical School, he completed ophthalmology training in Adelaide, and undertook Fellowships in Ophthalmic Plastic Surgery at Salisbury District Hospital in the UK and in Ocular Oncology at Moorfields Eye Hospital in London.

His roles over the past four decades have included Visiting Consultant and Senior Lecturer at Royal Adelaide Hospital and Women's & Children's Hospital, and established the Ophthalmic Oncology Units at these two Adelaide-based facilities.  Alongside the Familial Cancer Unit at WCH, James established a national service for genetic testing for retinoblastoma and von Hippel Lindau Syndrome.

James is the author of numerous publications in the field of ophthalmic oncology and has taught ocular oncology in ten countries in Asia. He is the founding Chairman of Sight For All and was awarded Australian of the Year for 2020 for his 32 years of humanitarian work. Most recently he was appointed Lieutenant Governor of South Australia in January 2022.

Panellists

Natalie Ainscough

Natalie is a British-trained orthoptist who trained at the University of Liverpool, and went onto do a Masters Degree with the University of Sheffield. She has been practicing in Adelaide since 2013, when she moved from the UK to commence work in Ophthalmology at the Women's and Children's Hospital and Flinders Medical Centre. She took up the position of lead orthoptist at Women's and Children's in 2017.

Since taking on the role of lead orthoptist, Natalie has increased the scope of the orthoptic role to include contact lens education for parents and children, prosthetic eye support and testing using a broader range of eye imaging techniques than before.

She has a special interest paediatric eye issues, particularly those involving complex neurological pathology. One day a week she works in private practice assessing all ages with amblyopia, squint, eye movement issues, hemianopic visual field loss, symptomatic double vision and visual discomfort caused by eye position and 3D problems.

Dr Joanna Black

Dr Joanna Black MBBS, FRANZCO currently works as the Ophthalmology Unit Department Head at Adelaide Women's and Children's Hospital and is a Consultant Ophthalmologist at The Queen Elizabeth Hospital.

Dr Black attended Adelaide University for her undergraduate medical degree. She then completed 5 years of training in Adelaide as a specialist Ophthalmologist before moving to the UK in for sub-specialist training. She initially lived in Oxford for 6 months, working and training in Neuro-Ophthalmology and Ocular Motility, predominately managing disorders of eye movement. She then completed a 12-month fellowship in Paediatric Ophthalmology at Great Ormond Street Hospital in London, one of the world's leading children's hospitals where she acquired experience in the management of rare and complex children's eye diseases.

In 2006, Dr Black worked with her husband in Ghana, West Africa before returning to Adelaide in 2007 to start a family. She began work as an associate at Eye Consultants SA that year and simultaneously began working as a Consultant Ophthalmologist at the Adelaide Women's and Children's Hospital where, in 2014, she became Medical Head of Unit in the Department of Ophthalmology. Since 2008, she has worked at The Queen Elizabeth Hospital, where she consults adults with general Ophthalmic conditions. Since 2007, Dr Black has also provided Ophthalmology services to Broken Hill Hospital, where she visits 4 to 5 times per year.

Dr Black is a visionary for Sight For All, a South Australian not for profit organisation which provides support and training for local ophthalmologists in the developing regions. She has volunteered for them in several countries across South East Asia. In addition, Dr Black's major passion is in the provision of the best quality eye care to people of all ages, from all areas of the world and with all levels of education and privilege. She loves working in a collaborative way with patients, their carers, and their families and feels privileged to be able to work in such an endlessly fascinating and rewarding area of healthcare.

Ali Davey

Radiographer and Mother of 2 from Adelaide.  Mum to 4-year-old Retinoblastoma survivor, who was diagnosed with bilateral heritable retinoblastoma at 10 weeks of age.

Cassandra Haines

Cassandra is an associate lecturer at Flinders University working in clinical skills and paediatrics teaching. She is also a policy advisor to Optometry Australia and a Clinical Educator for Myopia Profile, a myopia education website for clinicians and patients.

Previously Cassandra has worked in private optometry practices and ophthalmology clinics, and she has been a board director for Optometry Vic/SA since their amalgamation in 2019.

Currently, she is undertaking a PhD in children's vision screening and paediatric clinical teaching with Flinders University.

Lisa Jenkin
Nurse Consultant at Child and Family Health Service (CaFHS). Lisa is a Registered Nurse with a qualification in the specialty of child and family health nursing and has strong knowledge and skills in child development, infant mental health, perinatal mental health, and health promotion. Lisa works alongside an amazing team to support early childhood health, development and wellbeing outcomes for infants and children, up to the age of 5 years, and their families in South Australia.
Dr David Sia
Dr David Sia obtained his medical degree from the University of Otago, New Zealand in 2009 and completed ophthalmology registrar training in Adelaide and Alice Springs.

He completed a 13-month Ocular Oncology Fellowship in London, UK at the prestigious Moorfields Eye Hospital, St Bartholomew's Hospital and Royal London Hospital. This was followed by a 2-year Vitreoretinal Fellowship in Edmonton, Canada, at Alberta Retina Consultants. During his fellowships, he gained extensive experience in treating medical and surgical retinal diseases, as well as adult and paediatric intraocular and ocular surface tumours.

David was appointed as a Vitreoretinal Specialist and Ocular Oncologist at the Royal Adelaide Hospital, Flinders Medical Centre and Women's and Children's Hospital. He is actively engaged in clinical research, consults privately and currently holds a position as Clinical Associate Lecturer at the University of Adelaide.