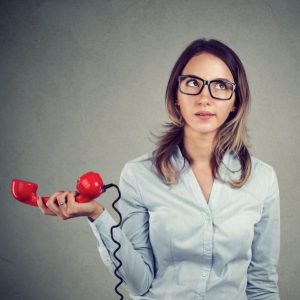 Struggling with how to deal with upset or angry patients? Unsure of how to break bad news about a diagnosis? Anxious about what to say if a patient asks you out?
Join ECONA and Optometry NSW/ACT for some practical tips and protocols on how to navigate the rapids of life as a optometrist.
NOTE: Your device must have video and audio capability as this is an interactive event and you will be required to workshop scenarios during the three breakout sessions.
Schedule
(This event will begin promptly at 6.30 pm so please log in to Zoom 5 minutes beforehand.)
6:30pm – Introduction and Speaker biographies
6:40-7:10pm – Theresa Bui – Dealing with Difficult Conversations 
7:10-7:40pm – Jerome Vongsaphay – Application of 'Social Proof' in Optometry Practice 
7:40-8.10pm – Audrey Molloy – An effective protocol for angry or upset patients 
8.10-8.40 – Panel discussion and Q&A
8:40pm – Close
If you have technical difficulties accessing the event, or during the event, please contact Nancy Liu on 0406 933 888 or email econswact@gmail.com
Speaker Bios
Theresa Bui graduated from UNSW in 2012 with first class honors. She spent her first 5 years in corporate practice in metropolitan and rural areas of NSW, and later spent 2 years at an independent practice. She has previously been a Deakin University Clinical supervisor, Young Optometrists executive committee member, and Glaucoma Australia Optometry committee member. Her special interests are myopia control, ocular therapeutics and orthokeratology. She is currently working part-time at Specsavers Narellan and locuming.
Jerome Vongsaphay graduated as an Optometrist from Deakin School of Medicine in 2016 after completing a Bachelor's degree in Vision Science with High Distinction and a Masters in Optometry. He currently practises in a regional optometric practice in Nowra, on the south coast of NSW, serving the community that has been so welcoming to him. His special interests include diagnosis and management of ocular disease, paediatric optometry and more recently practice development and advancing retail operations. Outside of work you'll find Jerome playing soccer, snowboarding or unwinding to a self-development book with a bold coffee.
Audrey Molloy qualified as an optometrist in Dublin and worked for several years in corporate and independent optometry practice before moving to Australia. She worked for Vision Eye Institute from 2002 to 2017 in a range of capacities from consultant optometry to referrer liaison and content marketing. She has worked at Optometry NSW/ACT since 2017 in a content marketing, member liaison and strategic communications role.
OA members only: free online event
2 hours interactive CPD available
REGISTER NOW!