ECOV/SA Peer Mentoring Lunch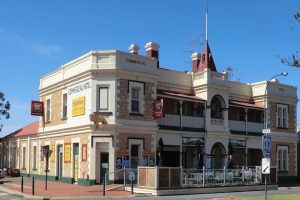 Early career optometrists practising in the Eyre Peninsula, who are members of Optometry Victoria South Australia (OV/SA), are invited to attend.
OV/SA recognises that early career optometrists face unique challenges when making the transition from study to practice, and in the first ten years of establishing a career. These challenges can be further exacerbated by a move to a new location such as a regional area.
ECOV/SA Peer Mentoring Lunch aims to create a positive, judgement free environment where early career optometrists can discuss clinical decision making concepts, make new friends and socialise. We encourage everyone to come with an open mind and positive attitude. You may also like to bring along a de-identified clinical case to discuss with the group.
OV/SA will cover the cost of meals and refreshments.