ECOV/SA Seminar: Complex Corneal Presentations: Tips & Tricks on How to Manage Them
Date: 17/05/2022 (AEST)
Venue: The Castle Hotel - 56 Courtney Street, North Melbourne , VIC, 3051
Provider: Optometry Vic/SA
Contact: Lisa Busuttil, [E] l.busuttil@optometry.org.au, [P] 0396529101
Learning Objectives
Better understand the detection and management of Fuch's Endothelial Dystrophy and other complex corneal presentations
Implement appropriate communication and referral pathways to ensure optimum patient care
Understand appropriate primary care management and treatment of complex corneal presentations
Understand how contact lenses can manage complex corneal presentations
Max CPD hours awarded: 2.5
Session Information
Name
Complex Corneal Presentations: Tips &Tricks on How to Manage Them
Clinical?
Yes
Interactive?
No
Therapeutic?
Yes
Duration of CPD Session/Module
2
Duration of CPD Session/Module inclusive of Assessment Component
2.5
Meet your Speakers: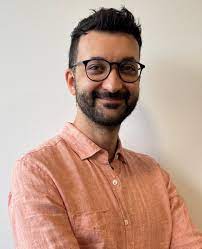 John Komser
John graduated from the University of Melbourne in 2011 with a Bachelor of Optometry. Following graduation, he moved interstate to work in multiple practices in NSW and QLD with OPSM and was a clinical skills educator for Optometry students at Queensland University of Technology. In 2015, John joined a team of researchers who conducted the National Eye Health Survey in order to assess the burden of eye disease across the country. Since moving back home to Melbourne, he completed a Postgraduate Certificate in Advanced Contact Lenses and worked at the Australian College of Optometry where he was mostly involved in clinical teaching and supervision, advanced contact lens fitting and glaucoma co-management. Aside from contact lenses, John also has a special interest in glaucoma and currently works alongside Ophthalmologists.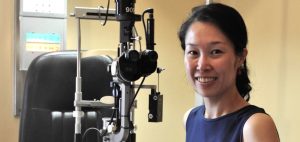 Associate Professor Elaine Chong
A/Professor Elaine Chong, MBBS MEpi PhD Melb, FAMS FRANZCO, is an ophthalmologist with a long track record of excellence supported by multiple international and national awards, with her peer-reviewed work featured and published internationally. A/Professor Chong was the recipient of the RANZCO gold medal for excellence as the top Ophthalmology exam candidate across Australia & New Zealand.
She is a highly experienced cataract surgeon with a focus on precise refractive results. She has performed over 3000 cataract surgeries, including femtosecond laser assisted cataract surgeries.
A/Professor Chong is also a corneal surgeon who performs laser surgery, cornea cross linking for keratoconus & the latest lamellar partial thickness corneal transplants for various corneal diseases which are preferential to the traditional full thickness corneal transplants including advanced DMEK surgery. She is the principal investigator in the DWEK/DSO trial for treatment of Fuchs' endothelial dystrophy.
A/Professor Chong manages and treats medical retinal diseases such as diabetic retinopathy, macular degeneration and vein occlusions and is actively involved in the latest clinical trials in these areas.
A/Professor Chong is the head of department for Ophthalmology at the Royal Melbourne Hospital, committee member of the Victorian branch of RANZCO, executive committee of the Australian & New Zealand Cornea Society and on the editorial board of the Clinical & Experimental Ophthalmology Journal.
A/Professor Chong has her private rooms in Glen Iris (irissurgery.com.au), Doncaster, and South East Melbourne.