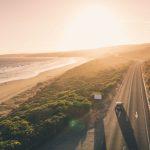 Still confused about the driving standards and how to interpret Esterman visual fields?
How do you measure the horizontal extent of visual field?
How many missed points can you have before it counts as a significant defect?
Join Sharon Oberstein for answers to all these questions and more!
This event will be followed by Optometry NSW/ACT's AGM, which NSW/ACT members are welcome to attend.
NSW OA members only (no cost)
CPD: 1 hour clinical (non-therapeutic)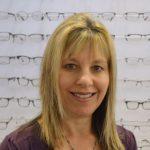 Sharon Oberstein
Sharon Oberstein is senior lecturer, convenor of the Graduate Diploma in Orientation and Mobility and Deputy Clinic Director of the UNSW Optometry Clinic, UNSW, Sydney. She qualified as an optometrist in South Africa (Cum laude), graduated with PhD at UNSW Sydney and achieved senior fellowship of the Higher Education Academy (UK). Sharon was awarded the Menzies Research Scholarship in Allied Health Sciences in 2015 for her work on driving with central visual impairment and bioptic telescopes. Advanced skills in low vision have led to invitations to lecture at optometric and multi-disciplinary conferences and contribute to rehabilitation planning committees.