OV/SA Webinar –

Navigating the public health
system to enhance patient care 
Free to OV/SA Members 
This FREE webinar [developed in collaboration with the Northern Adelaide Local Health Network (NALHN)] has been created in direct response to the current pilot project which has appointed a consulting optometrist in the outpatient ophthalmology clinic. The twelve-month pilot has identified some optometry referral practices which are directly impacting waiting times and patient care.
Key pilot project group members will provide a highly informative session aimed at ensuring referring optometrists have all the information they need to perform their role appropriately. Any optometrist who refers to Modbury Hospital is strongly encouraged to participate.
Non-members located in the Modbury Hospital catchment area are welcome to attend, please register by contacting our office on 03 9652 9100 or email office.vicsa@optometry.org.au
Learning Objectives:
At the end of this seminar, participants will be able to:
explain how the public health system works and summarise current challenges for optometrists;
list the optometry-related factors that can contribute to improved patient care at Modbury Hospital;
describe the community optometrists' role in maximising both the effectiveness of the public health system and the quality/timeliness of patient care;
describe the expectations of SA Health & Modbury Hospital ophthalmologists with regards to which patients should be referred (and when) and what supporting diagnostic results and clinical information should be provided with the referral;
correctly interpret diagnostic imaging and manage patient care accordingly; and
demonstrate understanding of the potential medico-legal implications arising from failing to deliver appropriate duty of care.

Meet our Speakers: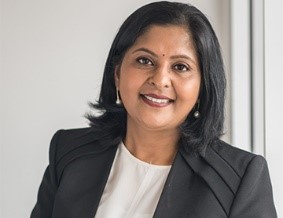 Dr Sudha Cugati
Lead Ophthalmologist (Modbury Hospital)
Sudha Cugati is the Lead Ophthalmologist at Modbury Hospital Ophthalmology Outpatients Clinic and has been closely involved in the optometry pilot project since its inception.  She is an ophthalmic surgeon with a special interest in medical retina.
Sudha underwent basic medical and specialist training in India and pursued a fellowship in ophthalmology in Adelaide, SA. She has a keen interest in research and teaching. Sudha's special interest is retina and her Ph.D. involved the 10-year incidence of retinal diseases in the Blue Mountain Eye Study. She has been involved in the design of the Prospective Study of Cataract Surgery and Macular Degeneration Study. She has over 30 publications in peer-reviewed journals. VIEW PUBLICATIONS (https://salisburyeyeclinic.com.au/wp-content/uploads/2018/12/PUBLICATIONS.pdf)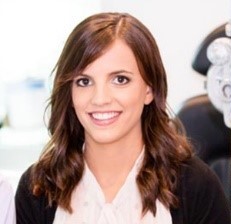 Ms Jacqui Warren
Consulting Optometrist (Modbury Hospital) 
Jacqui Warren is consulting Optometrist in the Ophthalmology Out-patients clinic at Modbury Hospital and has been instrumental in the design and ongoing development of the model for best utilising optometry in public hospitals (in collaboration with NAHLN and OV/SA). Jacqui has worked in optometry practices across SA and also lectures in the Optometry program at Flinders University.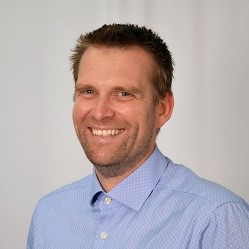 Ben Hamlyn
Optometry Australia Member Support & Policy Advisor
Ben Hamlyn has front-line experience in optometry practise in both metro and regional/remote locations in SA and NT. He has worked as a lecturer and clinical skills supervisor at Flinders University and is now one of Optometry Australia's professional Services team, advising members nationally on professional, clinical and medico-legal requirements.