OV/SA Regional Series Evening Webinar – Can I treat this patient?
Free to OV/SA Members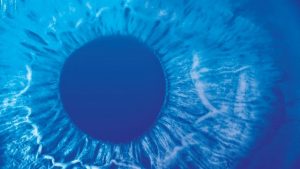 About this session:
In this seminar guest speaker Richard Lenne will provide participants with an overview of the clinical use of therapeutics to treat patients with a wide variety of presentations. Richard will address some of the factors that influence a decision to treat, rather than refer, a patient, and he will provide some examples on the varied presentation of Herpetic eye disease and a grading scale for the assessment and management of ocular chemical trauma. Richard will also discuss the potential adverse outcomes of glaucoma treatment.
Learning Objectives:
The seminar learning objectives are to:
identify factors that influence a decision to treat rather than refer a patient;
increase understanding of how varied the presentation of Herpetic eye disease can be;
recognise two relatively benign presentations that can require referral;
appropriately assess and manage ocular chemical trauma, and
increase awareness of potentially adverse outcomes to glaucoma treatment.
Meet our Speaker:
Richard Lenne


Richard Lenne completed undergraduate training in 1992 and a Masters degree in 1994. He worked in Swan Hill and North Queensland before returning to Victoria in 2000 to commence work at Horsfalls optometrists in Echuca. Richard completed his Postgraduate Certificate in Ocular Therapeutics in 2006.

Richard's clinical interests include all aspects of primary eye care. He has presented cases at a number of SRC conferences and more recently presented at O=MEGA19. He enjoys teaching students on rotation from the University of Melbourne and has spoken to community groups in Echuca-Moama, Cobram-Barooga, Kyabram and Rochester.