Join Optometry NSW/ACT 18-20 August 2023 for a fun-filled weekend conference in Thredbo! With 8 CPD hours (including 5Ti), grab your annual quote of interactive CPD in one hit.
OA members $445 / Non-members $745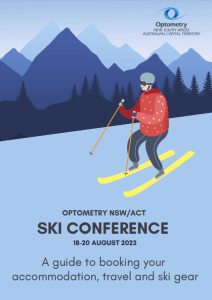 Check out our conference guide HERE! 
Full Program
Friday 4-5pm – Michael Yapp
CPD 1Ti
Fluid at the macula: differential diagnosis
OCT enables the early detection of intra-retinal fluid as well as the ability to detect much smaller amounts of retinal oedema than can be visualised with funduscopy.  Once detected, optometric management of intra-retinal fluid can vary from regular monitoring through to prompt referral. Michael will discuss the causes of intra-retinal fluid that can be detected with OCT and use real-world cases to highlight the key factors in assisting you to differentially diagnose and manage patients with macular oedema.
Friday 5-6pm – Matt Trinh
CPD 1 clinical hour
AMD – is the Amsler grid enough?
Functional testing is becoming increasingly important, as Healthcare progresses further into a patient-centric (rather than clinician-centric) model. This talk will discuss current and emerging functional testing for AMD.
Saturday 8-9am – Narelle Hine
CPD 1 clinical hour
Successful multifocal contact lens fitting for presbyopes
During this presentation, Narelle will provide tips on where to start when fitting multifocal contact lenses in a presbyope, including how to triage for choice of lens design and clinical management strategies to optimise the ocular surface for contact lens success.
Saturday 9-10am – Michael Yapp
CPD 1Ti
Clinical management of patients with multiple ocular conditions
Join your colleagues to discuss a series of interesting patients who presented to the Centre for Eye Health with more than one ocular condition requiring simultaneous management. Michael will present the patient history, clinical findings and ocular imaging results. Following an interactive breakout session, participants will regroup to hear how each patient was managed.
Saturday 12.30-2.30pm – Michael Yapp 2
CPD 2Ti
What's your Eye-Q? Trivia  
Join Michael Yapp for a fun session of case-based CPD in a pub trivia format.
Sunday 8-9am – Michael Yapp
CPD 1Ti
Glaucoma Case Studies: To treat or not to treat? That is the question.
Glaucoma diagnosis and management can be challenging. During this interactive discussion, Michael will use a case-based approach to share invaluable tips on making the decision on whether to treat, monitor or refer.
Sunday 9-10am – Andrew McKinnon
CPD 1 non-clinical hour
Don't leave yourself exposed: How to effectively follow-up patients.
Poor patient follow-up can leave you exposed in the event of a complaint or claim. During this presentation Andrew will discuss the importance of recalls and having a robust system in place for cancellations and no-show patients. He will also provide advice on a recommended follow-up strategy for patients referred to an ophthalmologist with low-risk, medium-risk and high-risk conditions, as well as locum practice, handovers in a group practice, and what to do when leaving a practice.
Speakers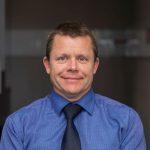 Michael Yapp is an optometrist and Head of Clinical Operations and Teaching at Centre for Eye Health (CFEH), Sydney. He has had a diverse range of clinical experience throughout his career. Michael worked in private practice before undertaking locum work Australia-wide and overseas. Prior to joining CFEH at its inception in 2009, he honed his diagnostic skills working in ophthalmology practices in Sydney. His interest in education started early in his career when he was a staff optometrist at UNSW. Since then, he has continued to educate optometrists and students around Australia and internationally.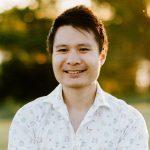 Matt Trinh is a clinician-researcher working in private practice and at UNSW, with a strong interest in posterior eye disease. He recently completed his PhD at the Centre for Eye Health, UNSW and received the Dean's Award for developing new ways of clinically assessing AMD. He is, however, terrified of the anterior eye.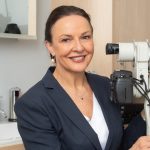 Narelle Hine is the principal optometrist in her own full scope private practice in Sydney CBD which she established 20 years ago. Her main focus is clinical care and contact lens fitting, especially for people wanting to avoid reading glasses. Prior to entering private practice, she was a senior contact lens research optometrist at Brien Holden's cornea and contact lens research facility at the UNSW and had spent six years working in UK practice. It was during these years that she obtained her postgraduate MSc Degree in CL polymer research and  her UK DCLP (Diploma of Contact Lens Practice). Narelle regularly presents CL related papers at Optometry conferences and at post graduate CL study programs. She had been a final year student contact lens clinical supervisor at UNSW for a very long time. She is dedicated to advancing clinical skills in Optometry and frequently participates in field studies of new contact lens designs. Narelle is a past National President of the Cornea and Contact Lens Society of Australia and current Vice President of Optometry Australia (NSW).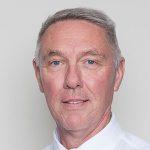 Andrew McKinnon has been CEO of Optometry NSW/ACT for over 20 years. He graduated with a Business Degree (UTS) in 1986 and since added an MBA and Graduate Certificate in Employment Law. He is passionate about supporting optometrists throughout their careers.
Inclusions 
8 hours (including 5Ti) of quality CPD at the Thredbo Alpine Hotel event centre – meet all of your interactive CPD requirements for 2023!
Friday evening cocktails and canapes during session 1
Saturday morning breakfast during session 2
Saturday afternoon lunch during session 3
Sunday morning breakfast during session 4
Exclusions
Delegates must arrange their own accommodation – DO THIS AS SOON AS POSSIBLE IF YOU PLAN TO ATTEND as it books out early!
National Park entrance fees ($29 per vehicle per day)
Lift passes, gear hire
Travel to and from the conference venue
Snow chain hire (unless your car is AWD)
Click on the image or HERE to check out our handy guide to travel, accommodation and hire at the snow.
Discuss your legitimate tax deduction for travel, accommodation and conference costs with your accountant.
If you'd like to help us plan and evolve our ski conference for NEXT YEAR (2024) – please fill out this short survey – we'd love your help!