Note: The date and location of this event are currently being reviewed so please contact our office on (03) 9652 9100 before booking your place.
Diabetes and Anterior Eye
| | |
| --- | --- |
| OA Members | Non Members |
| $199 inc GST | $399 inc GST |
| | |
How many hours of CPD can I get?
The program has up to 8 hours of content (with assessment), including:
Up to 3 Interactive hours (with assessment)
Up to 5 Therapeutic hours (with assessment)
What to expect at SRC Mini 
SRC Mini will be in person at the Adelaide Convention Centre.
Expecting to attract up to 8 CPD hours, members will experience everything a conference has to offer all in one day.
OV/SA Board member Cassandra Haines will host the event.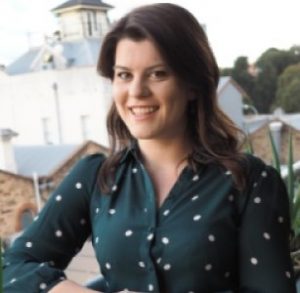 Cassandra joined Optometry South Australia Board in 2017, and played a key role in the formation and development of the Early Career Optometrists South Australia group.
Cassandra is a Deakin University graduate who now lives in Adelaide. She works with the policy and advocacy team at Optometry Australia; clinically in an ophthalmology practice and is a writer for the education website Myopia Profile. She is also an associate lecturer at Flinders University and undertaking research in children's vision.
---
What about my interactive hours?
You'll get access to up to 3 hours of interactive content (with assessment) at SRC Mini of which 1.5 hours are Therapeutic.
---
CPR Refresher Course
CPR training will be available from 7am – 8.45am at an additional fee of $60pp.  Registration is open!
More information will be available soon.
---
Meet our Speakers
Our great line up of confirmed speakers are: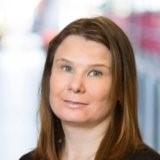 Prof Nicola Anstice
Nicola received a PhD in Optometry from the University of Auckland in 2010 and has completed a research track record in myopia control with soft contact lenses and children's vision screening.
Nicola also holds registration as a therapeutically endorsed optometrist in both Australia and New Zealand and her PhD was the first to show a clinically applicable method of optical defocus could be used to slow myopia progression in children.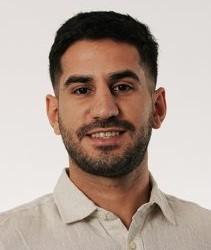 José Estevez

José works as an optometrist and lecturer at Flinders' School of Optometry and Ophthalmology Department and is a Research Fellow within SAHMRI's Aboriginal Health Equity Theme.
He dedicates his clinical and research efforts to Aboriginal and Torres Strait Islander eye health. While only early in his career, Mr Estevez has shown dedication and commitment to Indigenous health and is a key advocate for the health of priority populations across South Australia.
His research has focused on overcoming inequities in eye health outcomes for Aboriginal and Torres Strait Islander people, with an emphasis on epidemiological eye studies and best practice diabetic retinopathy screening and management in regional and remote areas. His work has been recognised by invitations to ethics and advisory boards specific to Aboriginal eye health.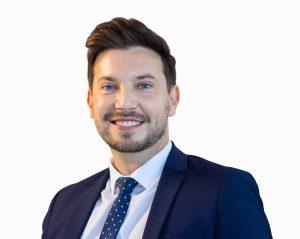 Dr Ben LaHood

Dr LaHood specialises in refractive cataract and laser surgery with a focus on premium lenses, presbyopia solutions and astigmatism management. This has led to Ben having a special interest in ocular surface and dry eye management to optimise refractive outcomes. He completed his training in ophthalmology in New Zealand before undertaking his fellowship in refractive surgery in Adelaide, Australia and observerships in the United States.
Ben has published several research papers in peer reviewed journals about astigmatism assessment and management. His main interest and higher degree focus on the measurement of posterior corneal astigmatism and its incorporation into lens calculations. This work has been widely cited and presented internationally.
Dr LaHood is passionate about education. He runs international courses about toric and trifocal IOLs, regularly contributes to industry advisory boards and teaching trainees about cataract surgery. Ben hosts two popular ophthalmology based podcasts, "Ophthalmology Against The Rule" and "The Second Look".