Registrations now open for OV/SA student members to attend an SRC Mini Session on
Stepping up – evidence based myopia management
Sunday 21 November 2021
9.00am – 10.00am
---
It's been a difficult year for many of us and we haven't been able to hold as many face-to-face events for our students as we would have liked.
Instead, we're inviting final year optometry student members from Deakin, Flinders and Melbourne universities to attend an online seminar as part of our SRC Mini Conference: Myopia.
The session will be FREE for students and will help you get ready to practice and experience a CPD event first-hand. For those of you about to go on placement, it will help you prepare for the real world environment of optometry.
The session will be presented by international-key note speaker for the conference – Professor James Wolffsohn (UK) who will discuss 'Stepping up – evidence based myopia management'.  James will be streaming live from the UK.  In this session you'll:
Reflect on evidence-based eye care
Review the International Myopia Institute whitepaper with the latest evidence on myopia
Understood the implications of current research and how they impact on the myopia management of children
Learn how to care for patients with, or likely to develop, myopia.
---
Meet our Speaker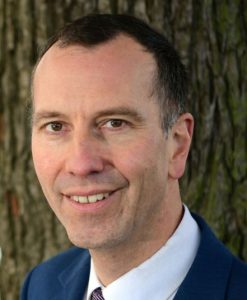 Professor James Wolffsohn

James has been a Professor of Optometry at Aston University since 2000. He was formerly Head of Optometry and Deputy Executive Dean for Life Sciences, and is now associate Pro-Vice Chancellor. Before this, Professor Wolffsohn was a Clinical Research Fellow at the University of Melbourne. His main research areas are the development and evaluation of ophthalmic instrumentation, contact lenses, intraocular lenses, and the tear film.
He is a National Teaching Fellow, having published around 270 full peer-reviewed papers. He is academic Chair of the British Contact Lens Association, and a president, was harmoniser and sub-committee chair for TFOS DEWS II and was chair of the BCLA Contact Lens Evidence-based Academic Reports. He is also the International Myopia Institute's Chief Scientific Officer.