ECONA Presents…
EARLY CAREER OPTOMETRISTS: Do you struggle with balancing your employer's expectations and maintaining your professional integrity AND mental wellbeing?
Hear from a panel of early career optometrists who are immersed in the industry and discover how to best juggle KPI's and professionalism as well as how to spot early signs of burnout and avoid it.
Please complete the short pre-webinar survey HERE: https://www.surveymonkey.com/r/5LYB965
Keynote Speakers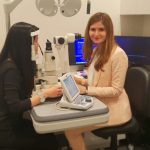 Elizabeth Kodari is the Professional Services Manager for Luxottica across NSW and ACT. She first joined OPSM as an optometry student at Macquarie Centre. After graduating from UNSW with first class honours, she began her career in optometry at OPSM Mosman. She was later promoted to managing optometrist across several stores including George St where she was responsible for business and people management. Her current role at OPSM allows her to do what she is most passionate about, providing the highest quality of patient care and ensuring the entire states of NSW and ACT do the same.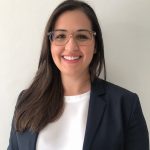 Michelle Cremona graduated in 2012 from UNSW and began working for Specsavers Bondi Junction on their Graduate Program. She loved working in a busy practice, and it helped nurture her passion for managing and growing a team. She enrolled on their Pathway Program early on in her career, to learn the skills to be a great leader and future franchisee. In February 2017 she began her Joint Venture Partnership at Specsavers Sylvania. She has since relocated and expanded the practice, mentoring new graduates and supporting both optometrists and dispensers every day, and loves every minute of it.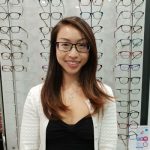 Teresa Bui graduated from UNSW in 2012 with first class honors. She spent her first 5 years in corporate practice in metropolitan and rural areas of NSW, and later spent 2 years at an independent practice. She has previously been a Deakin University Clinical supervisor, Young Optometrists executive committee member, and Glaucoma Australia Optometry committee member. Her special interests are myopia control, ocular therapeutics and orthokeratology. She is currently working part-time at Specsavers Narellan and locuming.
FREE for OA members
Program
| | | |
| --- | --- | --- |
| | | |
| 6:30pm | Welcome | Daniel Rafla |
| 6:35pm | Managing KPI's | Elizabeth Kodari |
| 6:55pm | Maintaining professional integrity | Michelle Cremona |
| 7:15pm | Identifying stress and avoiding burnout | Teresa Bui |
| | | |
| 7:45pm | Questions/Panel discussion | All Speakers |
| 8:00pm | Finish | Daniel Rafla |
Learning Objectives
Managing KPI's – what they mean to your employer and you
Identify some of the common KPIs that are used to monitor performance in corporate practice
Discover how to approach a discussion with your employer regarding their expectations and your performance
Maintaining your professional integrity
Learn strategies that can be used to practice safely and professionally
Identifying stress and avoiding burnout
Understand some of the ways that stress and burnout can build up in practice
Learn tips and tricks to recognise burnout and how to manage it
REGISTER NOW!