WEBINAR: Understanding binocular vision testing: every optometrist, every patient
"NPC is all the vergence testing I do"
"I just prescribe +0.50 for all kids with symptoms"
"I haven't picked up my retinoscope since I finished uni"
Has your binocular vision testing gradually diminished over the years?
Do you struggle to understand how the tests fit together and which ones you should be doing?
In this seminar, renowned binocular-vision practitioner Liz Jackson explains why accommodation and vergence testing is important for ALL your patients and which tests will give you the best value for money.
Highlights
Essential diagnostic skills update
Real world case studies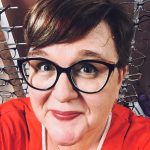 Liz Jackson graduated from the University of Melbourne in 1995. She has worked in a number of prestigious optometry practices in Melbourne, Adelaide and Sydney and in 2006 she opened her own practice, Visual Potential Optometrists. Liz has been a supervisor at the UNSW School of Optometry paediatric clinic and is a Fellow of the Australasian College of Behavioural Optometrists. Her areas of interest are paediatric optometry, strabismus and visual aspects of learning difficulties.
FULL PROGRAM TBC
4.5 CPD Points / FREE for OA members
Zoom link will be emailed prior to the live event