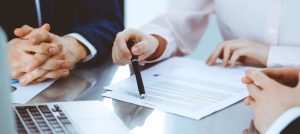 Final year students and recent grads
Are you confident about your negotiations skills when it comes to asking about your contract, requesting a pay rise or discussing your KPIs?
Join us for an evening of expert, practical advice on how to hone your skills, what to say (and what NOT to say).
Highlights
Andrew McKinnon: Contracts 101: knowing what to look for and how to ask for changes
Kelvin Bartholomeusz: KPI's: the relationship between revenue and salary
Role-play: Typical employer-employee scenarios and how they may play out
Workshop (live audience only): break out sessions to practice your new skills
Live webinar format, with expert advice from Andrew McKinnon and Kelvin Bartholomeusz.
NOTE: Workshop segment for live audience only. Remote access via zoom link.
FREE to OA members. Register NOW!