Applying for course accreditation
Accreditation criteria
Courses that do not meet the accreditation criteria in the OBA CPD Guidelines will not receive accreditation. The OBA has developed the following documents to assist CPD providers in the development of accredited CPD activities. All providers should read these documents.
How to apply for course accreditation
1. New CPD providers need to create an account for the Provider Portal first. If a provider already has an account or has forgotten the password, login or press the 'Forgot password' button on the Provider Portal Log-in page.
2. Select Application for OBA Accreditation of CPD Activity in the menu bar once logged in. Note: Applications should be submitted at least 28 days prior to the course date.
3. Select Create New Record button and fill out every required field. If a required field is not completed, then you cannot proceed to the next step.
4. Press Save and Next on the bottom right to continue to the next page of application.
5. The last page will request pre-payment with credit card. The application cannot be reviewed without pre-payment supplied on this page. An invoice will be sent once payment has been received.
Note: If the application has been submitted within 28 days of the course date, a late fee of $150 will be included.
6. The CPD Provider Manual is available at the top of every page on the application form for further in-depth information on what is required as well as a summarised key points attachment which states how to calculate CPD points and the definition of therapeutic (scheduled medicines) content.
7. Eye on CPD will be notified of the new submission and will respond within 10 working days.
8. A CPD logo will be emailed to you from Eye on CPD when your activity has been accredited. This logo can be placed on invites/fliers to show optometrists that it is an accredited activity.
Accreditation checklist
Our accreditation checklist is available for download here or see below.
| Checklist | Yes/No |
| --- | --- |
| Application has been submitted 28 days prior to CPD activity being run | |
| I have read the OBA's CPD Provider manual to assist training providers | |
| The activity/event meets the criteria in Appendix A of the OBA Guidelines for CPD for endorsed and non-endorsed optometrists | |
| CPD activity is targeted to meeting the learning needs of an individual optometrist and not the business | |
| CPD activity brochure/program information has been provided in application | |
| Learning objectives have been provided | |
| If activity has assessment, multiple-choice questions (MCQ) are attached and each question has four answer options | |
| If activity is independent learning (e.g. written article, video), a copy of the CPD activity content is attached | |
| Attendance list and points awarded have been submitted no later than 14 days after the activity has been completed | |
| Feedback survey includes two questions, as specified by OBA CPD Provider Manual, section A8: 1) Does optometrist believe the activity was aligned with stated learning objectives of the activity? 2) How has activity met the optometrist's own learning needs? | |
| If accredited, activity will be advertised with the OBA approved logo that indicates the number of points assigned | |
Please note
In case of random audit by an external auditor, you MUST keep and store ALL educational content/information for a minimum of two years i.e.:
copies of any presentations used
copies of completed feedback surveys
completed AND marked MCQ assessment forms.
Advertising CPD events
All courses accredited are advertised online on our CPD Calendar. Non-accredited activities are not advertised.
Questions? Contact our Eye on CPD team at cpd@optometry.org.au or call 1800 393 273.
You might be interested in
Optometrists can minimise risk of complications from steroids with careful prescribing, Blue Sky Congress will hear next month.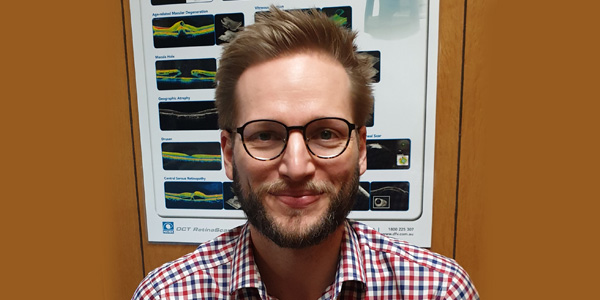 View
A $240,000 grant will help optometrist Dr Zhichao Wu answer if new OCT imaging can identify who is at high risk of AMD progression.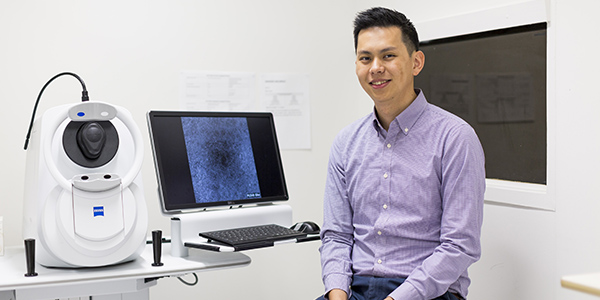 View
Optometry Australia's new Institute of Excellence is already proving a big hit with members, with nearly one-third of the profession accessing CPD via the institute in just two months.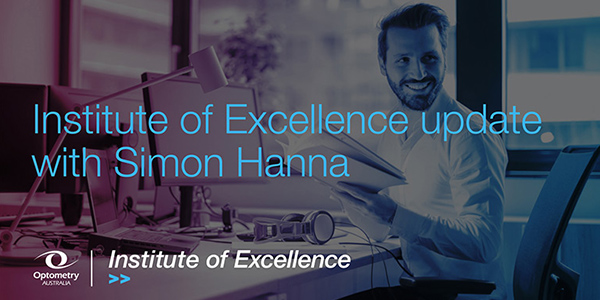 View